RECENT VERDICTS AND SETTLEMENTS
$475,000
Truck Accident
Driver rear-ended by truck while slowing for stopped traffic.
$274,000
Truck Wrecks
Injured driver run off of the road into a guardrail by a semi-truck.
$225,000
Truck Wrecks
Driver injured in rear end semi-truck wreck.
$215,000
Slip and Fall
Our client sustained severe injuries after falling on a hazardous walkway outside of an apartment complex.
$325,000
Jury Verdict
Jury verdict in Jackson County Circuit Court.
$250,000
Car Wrecks
Intoxicated driving motor vehicle accident.
$200,000
Car Wrecks
Intersection collision caused by vehicle that ran a red light.
$200,000
Car Wrecks
Our client sustained a broken shoulder.
$205,000
Car Wrecks
Our client sustained a broken bone that required surgery.
When you get hurt by someone who acts recklessly, carelessly, or with intentional harm, you deserve help from an experienced lawyer you can trust. That's where Fletcher Law Office comes in. Our Austin personal injury lawyers can help you seek the accountability and compensation you need. Contact our office today for a free consultation.
Why Choose Fletcher Law Office?
At Fletcher Law Office, our Austin personal injury lawyers have the resources and experience to help you pursue the financial relief and justice you deserve after a serious injury.
The aftermath of a car accident, slip and fall, or another injury accident is often frustrating and disorienting. You might feel uncertain about what to do or how to take legal action. This makes hiring a law firm essential.
The personal injury lawyers at Fletcher Law Office offer compassionate, effective legal services to clients throughout Austin and the surrounding area.
Local injury victims choose Fletcher Law Office because:
You're more than just a case number to us. Many law firms treat their practices like numbers games, accepting as many cases as possible and sacrificing quality. That's never the case at Fletcher Law Office. You'll immediately notice the difference when you come to us for help. We take the time to listen to your story and get to know you personally, so we understand where you're coming from and what we can do to help you achieve your goals.
We have the right resources and experience. Our attorneys have handled all types of injury cases, big and small. No matter how complex your situation is, we can help. In addition to our wealth of legal knowledge and experience, we have access to valuable resources, such as a network of reliable experts. We will work with physicians, accident reconstruction specialists, and other industry professionals whose testimony can support your injury claim.
We're available when and where you need us. When you contact Fletcher Law Office for your initial consultation, there's no charge or obligation to move forward before you're ready. You can meet with us in person at our office location in downtown Austin, Texas. If your injury left you too hurt or busy to come to us, we're happy to come to you or speak with you virtually or by phone at your convenience.
Our services are affordable for any budget. Many clients who come to us already struggle financially, so we're proud to offer superior representation without any upfront fees. In addition to providing free consultations, Fletcher Law Office accepts cases on a contingency fee basis, meaning you pay nothing unless we win your case. Any fees we charge are just a percentage of your overall settlement money. This way, there's zero risk to you, and you know we'll work hard to get you the best possible results.
If you need to hire an experienced personal injury lawyer in Austin, Fletcher Law Office can take your case at no upfront or out-of-pocket cost. Contact us today to start your free consultation.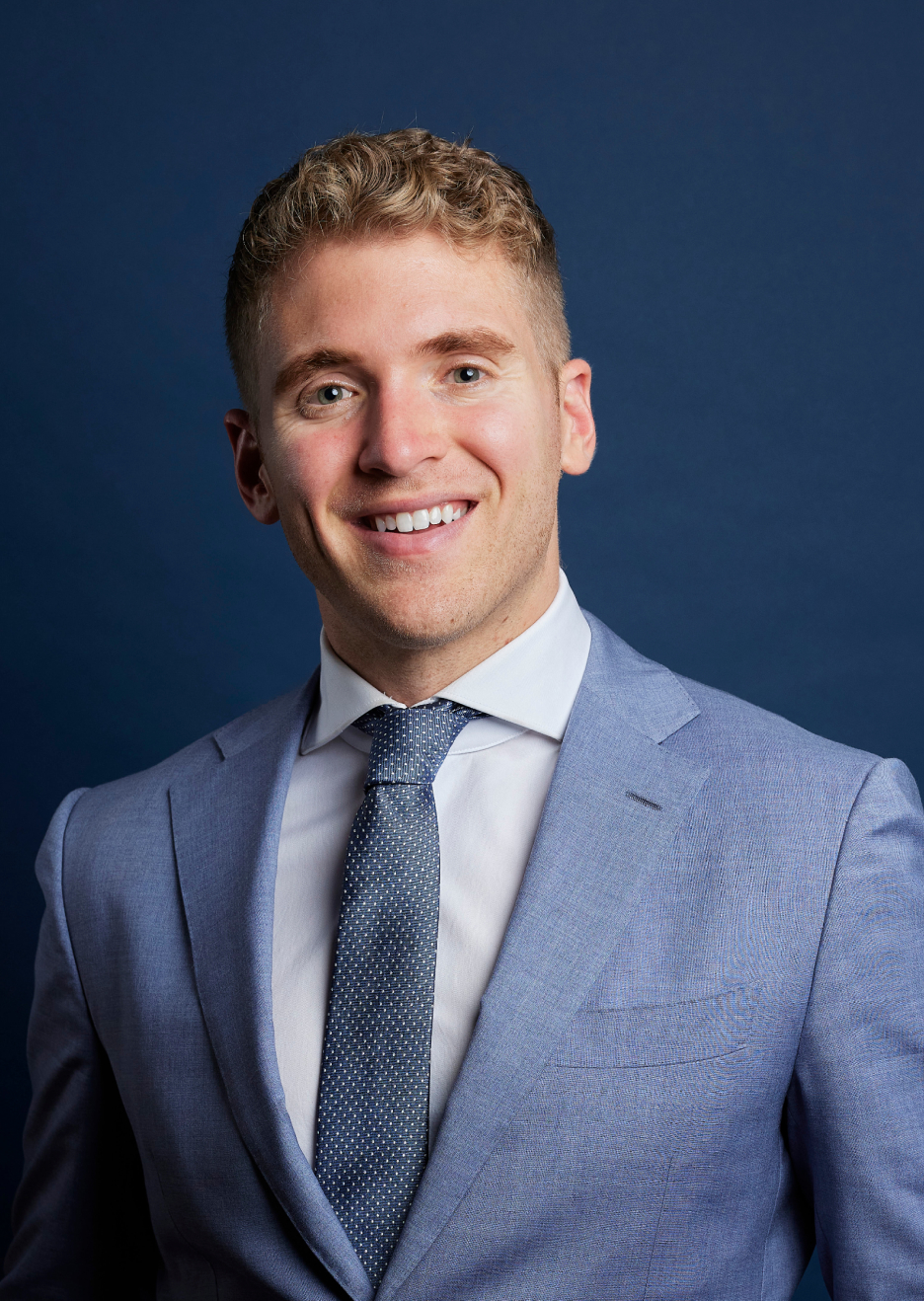 Compensation for Personal Injury Claims
If you need compensation after an accident or harmful incident, our attorneys can prepare a solid personal injury case and help you pursue the financial relief you deserve.
Depending on the circumstances, we could help you seek compensation for:
Hospital bills and other medical expenses you incur due to your injury
Medical costs you will likely incur in the future as a result of the injury
Incidental costs, such as travel expenses for going to doctor's appointments
Lost wages or income due to any time you're away from work as you recover
Lost lifetime earning capacity from injuries that cause permanent disabilities
Subjective losses, such as pain, suffering, and reduced quality of life
Loss of consortium for relationships that suffer due to unexpected injuries
Repair or replacement costs for property that sustains accidental damage
The types and amounts of compensation available for your injury claim will vary based on factors like the severity of your injuries, who is at fault for the accident, and the types of insurance coverage available. Our seasoned injury lawyers can help you calculate a fair estimate for your case and pursue a full settlement on your behalf.
Book A Free Case Consolation
YOUR NUMBER 1 PICK AFTER AN INJURY
Powerful, Proven, and Cutting-Edge Legal Strategy for Your Personal Injury Case
Injury Accidents in Austin, Texas
If you get hurt in a preventable accident in Austin, state law says you have just two years to file a personal injury lawsuit against the at-fault party. This two-year window begins on the date when you get hurt, and you lose your right to file an injury claim in civil court once the deadline passes. At Fletcher Law Office, our injury lawyers can identify essential deadlines for your situation and keep your case on track.
Book A Free Case Consultation

WHAT WE OFFER
Practice Areas
Filing an Insurance Claim After an Injury
Many injury victims struggle to get fair compensation when they file insurance claims after accidents. In theory, insurance companies exist to provide injury victims with financial help when the unexpected happens. In practice, insurance companies are for-profit businesses that aim to minimize costs and save money. And the easiest way for insurance companies to do that is by rejecting or minimizing insurance claims.
When you file an insurance claim without the help of a lawyer, chances are low that you will obtain the full compensation you deserve. Insurance companies have experienced adjusters and corporate attorneys who get paid to look after the company's best interests, not yours. Any claimant who tries negotiating with insurance representatives on their own places themselves at a disadvantage from the start.
The good news is that you don't have to do any of this alone. A personal injury lawyer from Fletcher Law Office can handle every aspect of your claim while you focus on recovering from your injuries. Our team will investigate the circumstances of your injury, develop a strong case with solid evidence, and negotiate aggressively to increase the value of your settlement.
Book A Free Case Consulation
Personal Injury Law FAQs
Here are clear answers to some of the most common questions we receive about personal injury claims:
Should I Talk to the Insurance Company After an Injury Accident?
Your policy might require you to report all accidents to your insurance company, but you should be careful about what you say to the adjuster. They might trick you into admitting fault or making contradictory statements that hurt your claim so they don't have to pay as much. Having an attorney handle all communication with the insurance company on your behalf is always better.
What Happens if I Contributed to My Injuries?
Texas law says you can still file a personal injury claim against another party if you are at fault for your injury accident. But the more you contribute to an injury accident, the less money you can seek. That's why speaking to an experienced personal injury attorney in Austin is crucial before taking any legal action.
How Can I Prove My Injury Claim After an Accident?
The Austin injury lawyers at Fletcher Law Office can prove your injury claim after an accident by identifying and presenting evidence like:
Photos of the accident scene

Pictures of visible injuries and damage

Video footage of the injury accident

Crash reports and other incident reports

Statements from eyewitnesses

Testimony from expert witnesses
When Do I Need a Personal Injury Lawyer for My Case?
Working with an attorney after an unexpected injury is always a good idea. Personal injury law is complex, and every case is unique. A lawyer can help you understand your legal options, prepare the most robust case on your behalf, and aggressively advocate for your best interests.
What to Do If You Get Hurt in Austin, TX
Taking the proper steps is critical after an unexpected injury accident in Austin, TX. You should have already seen a doctor who diagnosed and treated your injuries and documented everything in your medical records. If so, you're well on your way toward building a solid injury claim.
But you can take additional steps to improve your health and protect your right to seek compensation, including:
Follow the care plan your doctor prescribes
Attend all follow-up medical appointments
Document your recovery journey in a pain diary
Gather evidence of your injuries, such as photos
Get statements from witnesses who saw you get hurt
Keep copies of medical bills and other important papers
Collect proof of lost income, such as pay stubs
Bring all documentation and evidence to a law firm
Watch what you say to others about the incident
Refrain from apologizing or admitting fault
Avoid social media while your case is pending
Speak to an Austin injury lawyer about your case
Contact a Personal Injury Attorney in Austin Now
You deserve quality legal representation and fair compensation after an injury accident.
Let Fletcher Law Office advocate for your rights and seek justice for your injuries. We can help you pursue financial relief for your medical bills, lost wages, and other losses. Contact us now at (512) 619-4006 for your free initial consultation session.
OUR TEAM
Meet Our Attorneys
At Fletcher Law Office, we're passionate about helping those who've suffered serious injuries in an auto accident, slip and fall, dog bite attack, or another personal injury accident receive the compensation they need to move forward with their lives.
More About Fletcher Law Firm
CLIENT TESTIMONIALS
What Our Clients Say
Gage was so great to work with! He was extremely professional and timely with all of my questions and concerns. He went above and beyond to help me with my case. I would definitely recommend his services.
William Newman
"Gage is the type of guy to go above and beyond and see your case and recovery all the way through. You're in good hands!"
Janet M.
"Great law firm to work with. They took great care of me and my family."
John K.