Car Accident Lawyers in Austin, Texas
Were you severely injured in an Austin car accident? If so, the at-fault party might owe you significant compensation, and the Austin car accident lawyers at Fletcher Law Office are here to help you seek it.
Our attorneys, led by Austin car accident lawyer Gage Fletcher, fight for the rights of those injured in our community. We know that you never expected the car accident and likely never planned for the costs that piled up afterward.
Contact our law firm by phone or online to speak to our Austin car accident lawyers about the specifics of your personal injury case. Just Get Gage, and we'll provide a 100 percent free case evaluation and help you understand your rights and legal options.
<iframe width="200" height="113" src="https://www.youtube.com/embed/f2OdMNnBD5M?feature=oembed" frameborder="0" allow="accelerometer; autoplay; clipboard-write; encrypted-media; gyroscope; picture-in-picture; web-share" allowfullscreen title="Fletcher Law | Stop the Drag"></iframe>
Why Choose Fletcher Law Office to Help You After a Car Accident in Austin, TX?
Choosing the right car accident lawyer can make a significant difference in the outcome of your Austin car accident claim. You need an experienced car accident lawyer with the resources necessary to hold the at-fault party accountable for the harm you've suffered from a serious injuries. Call our law firm for a free consultation and speak with one of our Austin car accident lawyers about car accidents for a free consultation.
There are many reasons why so many people injured in car accidents in Austin turn to Fletcher Law Office for help after a serious injury.
They include:
We focus on getting the best possible results. When you hire us, we prioritize securing a successful outcome for your case. This means securing the fair compensation you need to get treatment, payment for your medical expenses, repair or replace your vehicle, and move on with your life after the crash.
We have extensive experience dealing with insurance companies. We have seen how insurance companies try to avoid paying fair compensation to auto accident clients. Our Austin car accident attorneys know the tactics that insurers use to limit your financial recovery. We have developed strategies to push back against insurers who seek to minimize or deny your claims.
We have an outstanding record of success. We are proud of the case results we've achieved for our clients over the years—we've secured millions of dollars in verdicts and settlements for our deserving clients.
We treat you with compassion and respect. We know that you need knowledgeable support and guidance after a car accident. We believe that no client has a small case. We will listen to your story and help you through every step of your claim.
We handle car accident claims on a contingency fee basis. A motor vehicle accident can devastate your finances. Don't worry about paying for an attorney while trying to afford medical care or make ends meet. Our firm represents car accident clients on a contingency fee basis, which means you'll owe no money upfront to hire us. We only get paid if we win your case.
We use a modern approach to your personal injury case. When it comes to car accident cases, today's big insurance companies are designed for big profits, and small payouts. This means they look to reduce the amount of compensation that is disbursed to claimants in personal injury claims. The reason for this is obvious: paying less means that they profit more. Over the years our firm has dedicated substantial time and resources into developing a powerful system that can fight back against big insurance and make sure that our clients are truly compensated for their injuries. We have combined cutting edge legal strategy, with modern technology and strategies for efficiency, to create a system for our car accident clients that achieves excellent results.
What Are Some Common Causes of Car Accidents in Austin?
Some of the most common causes of car crashes in Austin include:
Speeding
Tailgating/following too closely
Reckless or aggressive driving
Running red lights and stop signs
Reckless driving
Failing to yield the right of way
Turning/changing lanes without signaling or checking mirrors
Driving while texting and other distracted driving behaviors
Driving under the influence of alcohol or drugs
Drowsy/fatigued driving
Driver inexperience
Inadequate vehicle maintenance
Poor visibility due to low lighting or adverse weather
Motorcycle accidents
Poor road conditions or dangerous intersections
Defective cars, auto parts, or mechanical issues
What Are Some of the Most Common Injuries Suffered by Car Accident Victims?
Some of the most common injuries caused by car accidents in Austin include:
Cuts and lacerations
Burns from post-crash car fires
Broken or fractured bones
Ligament sprains and tears
Muscle/tendon strains and tears
Whiplash
Nerve damage
Fatal crashes
Spinal cord injuries and paralysis
Crush injuries
Internal injuries and bleeding
Facial and head injuries
Traumatic amputation/limb loss
What Should I Know About My Austin Car Accident Injury Claim?
To better understand your rights, here are five things that may surprise you when it comes to claiming personal injury after traffic accidents.
You can open up your Insurance claim before you've completed treatment
Many personal injury victims mistakenly believe in their car crash cases that they must wait until all medical treatments are completed before they can open their insurance claim with the insurance carrier.
This is not true – in fact, it is common for injured parties to report and file claims even when their treatment is still ongoing. However, getting started with an Austin car accident lawyer is a good way to make sure that your rights are being protected while you complete your recover.
As long as there is evidence that indicates that the other party was responsible in auto accidents, you may have strong grounds for an injury claim.
Working with an Austin car accident attorney early will make sure that critical steps are taken to protect your rights. Opening a claim early in your case can ensure that proper notice is sent and evidence may be preserved.
Your claim may not go through the at fault party's insurance
While each state has its own laws governing how fault is determined in a car crash, drivers in every state may find themselves in a situation where the at fault party is uninsured. Or, for whatever reason, their insurance policy coverage is not available. In a case of distracted driving for example, the distracted driver's insurance coverage may have lapsed. An experienced car accident attorney will know to look for insurance coverage with the at fault driver.
This can be due to a number of reasons, such as their policy lapsing. In these scenarios, you will still be able to seek legal services bring a claim for your personal injuries if you have an active policy that carries uninsured motorist coverage.
They may try to negotiate a personal injury settlement immediately
One thing we often see in car accident injury claims is the at fault driver attempting to negotiate a settlement without getting insurance companies involved. All things considered this can be a respectful reaction, as in some situations it can show good will and responsibility by the other driver.
However, while this may seem like an attractive option because it may lead to quicker relief, it may not necessarily be beneficial for your rights or the amount of money you receive from the settlement itself. Particularly when dealing with an auto liability insurance company after fatal crashes.
It's highly recommended that any negotiated settlement be done with advice from an Austin car accident lawyer so that your rights are adequately protected during negotiations and agreements are appropriately documented with detailed records of all conversations had throughout negotiations and payments made afterwards.
Various types of losses may be eligible for compensation
When people think of "injury claims" from motor vehicle accidents they usually associate them with physical trauma only; however, there are actually various types of losses associated with auto accidents which could make them eligible for compensation – such as damage caused by property loss, mental damages or emotional distress due to pain and suffering endured as result of trauma brought on by the event itself (or even financial losses due to time taken off work).
When filing your car accident personal injury claim it is advisable that you list all losses endured in order to ensure maximum coverage from insurance companies or courts adjudicating proceedings related to your case down the line – including those mentioned above but also any applicable costs incurred due to medical bills or repairs needed following the event itself depending on circumstances related to individual case(s). Auto accidents require evidence from a wife range of damage categories.
Your claim may take much longer than you anticipated
One last surprise that we see often for people filing a car accident injury claim is that the case takes much longer to resolve than they had expected. A bodily injury claim with an insurance company requires many steps.
This is particularly true if there is complex theories of liability or evidence required (such as multiple parties involved) or special circumstances surrounding particular cases which complicate matters further (such as disagreements over who was at fault). A car wreck can have may layers of evidence required for your theory of liability. Your personal injury attorney can walk you through what is needed to seek compensation for someone else's negligence.
A top priority at our law firm is to resolve your claim as efficiently as possible, while maximizing your compensation. We use an approach to your injury claim that is designed to push the case forward at every step of the way, to make sure there is no unnecessary drag.
How Often Do Car Accidents Happen in Austin, Texas?
Far too often. The numbers illustrate a shocking problem with carelessness and reckless driving on Austin roadways that causes accidents. You may find yourself driving by traffic accidents too often.
According to the Texas Department of Transportation, motor vehicle accident statistics for Austin from one recent year include:
12,433 total accidents
104 fatal accidents
511 accidents involving suspected serious injuries
3,304 accidents involving suspected minor injuries
5,882 non-injury accidents
504 accidents of unknown severity
How Do You Prove Fault In A Car Accident Case?
Every Austin car accident case is different. And with different auto accidents, there may be a different kind of evidence to use, such as with distracted driving accidents or speeding accidents. Once you have left the car accident scene, consider reaching out as soon as you can. When you hire an Austin car accident lawyer from our law firm, our legal professionals will often look to secure crucial evidence for proving fault by looking at:
Police accident reports
Auto accident scene photos and videos
Eyewitness testimony
Vehicle event data recorder (black box) logs
Driver cell phone logs
Surveillance/traffic camera or dashcam footage
Vehicle maintenance records
Post-accident car inspection/repair reports
Car accident reconstruction expert reports
What Is The Car Accident Injury Claim Process?
Our firm has worked to create a powerful system for bringing your car accident injury claim forward at every step of the way. For each client that we represent, we are constantly pushing forward to make sure their claim is resolved efficiently, and for fair compensation.
A skilled personal injury lawyer with knowledge of the law and experience in injury cases can help you get the compensation you deserve for your serious injuries. Here are the steps involved in the process of bringing your car accident injury claim forward when your accident occurred in Austin:
1. Gather evidence
Your attorney will review all relevant records such as medical reports, police reports, and insurance documents to build a strong foundation for your case. Additionally, they may conduct interviews with eyewitnesses or other parties involved in order to obtain statements that could be beneficial to you.
There are also several other kinds of case specific materials that may be obtained as critical evidence. For example, if there is surveillance footage from a vehicle involved in the auto accident, or from a nearby business that caught the incident on camera, personal injury lawyers may work to collect this for use in proving fault or damages.
2. Determine liability
In car accident cases, the attorney will carefully analyze all of the evidence gathered to determine who is at fault for the injury. This could be another individual, business, or government entity that was negligent in some way and should be held responsible for your losses.
This step is very important, as your personal injury attorneys will want to make sure that your case has enough of a likelihood of success to be able to proceed. At this point your lawyer will also consider what they likely arguments from the at fault driver will be, if they are disputing fault for the accident. If your accident involved a commercial truck, there may be other parties involved that need to be included in your case. If you've been hurt by a truck, call an Austin truck accident lawyer.
3. Calculate damages
After determining liability, the attorney will work to calculate an accurate amount of compensation you may be entitled to receive.
There are many factors that go into calculating the damages that you may claim, but ordinarily this will include compensation for medical expenses, lost wages, pain and suffering, property damage, and other damages related to your case. The amount of your damages may continue to grow throughout your case, as further information is obtained on your injury by treating doctors.
4. Send a demand package to the insurance adjuster
Once you have completed your treatment, and your lawyer has obtained the necessary documentation and evidence for your injury claim, a "demand package" will be sent to the insurance carrier. This will be sent to the auto insurance company of the driver that was at fault, or your insurance company. This will begin the formal evaluation of your damages. The insurance carrier will ordinarily take at least four weeks to conduct an evaluation of your damages, and the materials submitted.
5. Negotiate a settlement
After completing their evaluation into your damages, the insurance carrier will likely make an initial offer. From that point, your attorney will contact you to explain the opening offer.
After you have been brought up to speed with the opening offer to settle your case, your attorney may then go back to the insurance carrier and begin negotiating your claim for additional compensation. If a fair amount is reached, your claim will be settled, and your lawyer will then begin working on post settlement procedure.
6. Litigation
If negotiations fail and the case is not settled with the auto insurance carrier, your Austin car accident attorney may have to proceed into litigation.
This will involve the preparation of several legal pleadings, including a Petition for Damages, and Summons Request, that will be filed with the court. Once the case filings are processed, the court will then assign the case a case number and return a formal summons to be served on the Defendant.
After completing service, litigation will formally begin and the discovery phase will be initiated. Through discovery, your Austin accident lawyer can work to investigate the incident and other parties.
By retaining our experienced personal car accident lawyers for your case, you will benefit from our lawyers taking the necessary steps to protect your rights after a car accident injury. It's important to work with an experienced attorney who has knowledge of the law and experience in handling cases from Austin car accidents.
With the help of our personal injury law firm, we can work to secure the maximum amount of compensation available for Austin car accidents under Texas law.
What Compensation Can You Recover After a Car Accident in Austin?
The compensation you might recover for expenses and losses due to the crash includes: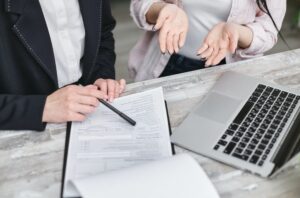 Medical bills and rehabilitation expenses, including doctor's appointments, physical therapy, and prescription medication
Costs of long-term medical and personal care and support, including home health services, purchases of medical/mobility equipment, or housekeeping
Lost income from missed work or reduced earnings if you must take part-time/light-duty work during your recover
Lost earning capacity and job benefits due to permanent disability from work
Car repair expenses, such as property damage
Reimbursement of your car's value if the insurance company declares it totaled after the accident
Lost enjoyment and quality of life
You may also recover punitive damages in a car accident lawsuit. The damages described above compensate you for specific losses. Punitive damages punish an at-fault party for egregious conduct and dissuade others from similar conduct in the future.
How Can An Austin Car Accident Lawyer Help With Your Claim?
After a car accident, you deserve to focus your time and effort on your medical attention and rehabilitation. But you also need financial compensation to cover the costs of your recovery. Our law firm can help.
Car crashes can be very difficult on your personal life, with injured clients reporting complications in their daily lives after severe accidents. Texas law allows you to pursue compensation for these damages.
Let an Austin car accident attorney from Fletcher Law Office take care of pursuing your legal rights by:
Thoroughly investigating the accident to obtain evidence, including police accident reports, eyewitness statements, or surveillance footage of the crash
Collaborating with accident reconstruction experts to review the evidence and identify who may have liability for the crash and your injuries
Documenting your injuries and losses to calculate the amount of compensation that would provide you with a full financial recovery
Discussing your legal options with you and preparing you for what to expect at each stage of the claims process
Filing your auto insurance claims and negotiating with adjusters to secure the compensation you need
Taking your case to trial if the insurance companies won't agree to a fair settlement and pursuing a judgment in your favor
What Should You Do After a Car Accident?
After an Austin car accident, protect your right to seek fair compensation from the at-fault party and:
Call 911 or report the accident to law enforcement.
Exchange insurance information with the other driver or drivers involved in the accident.
Get contact information from any eyewitnesses to the crash.
Use your phone to take photos and videos of the accident scene, including vehicle damage, your visible injuries, skid marks on the road, traffic signs and signals, and weather/visibility/road conditions.
Seek prompt medical attention to identify injuries you sustained in the accident.
Keep bills, invoices, and other records of accident expenses such as property damage.
Gather your pay stubs or income statements if you've missed time from work or had reduced earnings during your recovery.
Request copies of the police accident report and medical records from the treatment of your injuries.
Keep a journal or diary to document how pain and physical impairments affect your daily life.
Avoid posting comments about the car accident, your injuries, or your insurance/legal claims on social media. Also, avoid posting photos or videos of yourself while undergoing treatment and rehabilitation for your injuries.
Finally, talk to a car accident attorney from Fletcher Law Office to get help with recovering compensation for your injuries and losses
What Happens If The Other Driver Denies Fault?
You may receive a call from the other driver's insurance adjuster after a car accident indicating that the other driver has denied fault for the wreck. It's important to understand that this is common, and to try your best to not become too upset by this.
Ultimately, your car accident lawyer will work to obtain the evidence needed to prove that the accident was not your fault. However, if you do receive this call from the insurance adjuster, they may ask you to respond and even request a recorded statement.
It is crucial that you do not provide this response to the adjuster without consulting with an experienced Austin car accident lawyer first. The insurance adjuster will be able to use your statement in their final evaluation of fault.
Will My Insurance Rates Go Up If I'm Not At Fault?
Ordinarily, no. In Texas, insurance companies write their own policies on how rate increases work for their policy holders after vehicle accidents. So, it is important for you to review your own policy to understand what exactly may happen in the event you need to bring a claim for compensation after a car accident that was not your fault.
In fact, once you have opened a claim with your insurance for your car accident case, it may be wise to request a copy of your policy to be sure of how the insurance settlement will impact your rates. However, generally speaking, in claims that come from accidents that were not your fault, your rates should not increase as the insurer has not had to make payments for damages caused by your driving.
What Kind Of Doctor Should I See After a Car Accident?
Go to an emergency room, especially if your car accident injuries are serious. If you have been in an accident and are suffering from any kind of severe pain, it is critical that you are examined by medical professionals at an emergency room. You may feel you've sustained minor injuries from the vehicle accident, but later on the condition may worsen such as with whiplash.
Do not face your recovery on your own
All too often we see car accident victims try to "tough it out" after Austin car accidents. This is admirable, as it shows the victim is doing what they can to not create too much of a disruption in their lives.
However, the issue with not getting the care they need after an accident is serious.
For your injury case, you'll need to follow you doctor's recommendations for recovery. This is a very important step as it shows you are doing what you can to improve your condition despite dealing with the issues from the car wreck. By not following the doctor's recommendations, insurance adjuster's often try to use this to argue that you did not suffer a serious injury, even if you did.
Evidence of treatment is critical
An experienced Austin car accident lawyer will tell you how important this step is, and how critical it can be for the evidence needed to recover compensation for your medical bills, lost wages, and other damages.
Medical providers can provide helpful instruction. By not going to the emergency room after an accident like they should, they will not have the records needed to document their injury, and they may also delay their recovery from the accident.
How Do Medical Liens Impact Your Injury Settlement?
If you are taken to a hospital after a car accident and receive care form a medical professional, there is a chance that the hospital may assert a lien on your car accident settlement. With serious car accidents, these medical bills and lost wages can become very high. This can happen for a few different reasons.
Treating your injuries without health insurance
If you are without health insurance, the hospital may still be able to provide you care, and will seek compensation for the bills of service from the car accident settlement with the insurer. Hiring the auto accident attorneys at our law firm will help work to discover these liens and explain their impact on car accident settlements.
Personal injury law firms serve an important role of working with these liens. They will have experience with many types of accidents, such as a drunk driving accident, reckless driving, distracted driving and others.
One important thing to note is that often, a hospital asserting a lien in your case can actually be a good thing. Your attorney may be able to negotiate with the hospital after your settlement to reduce their balance and increase the portion of your settlement that will go to you after expenses are paid. Serious accidents in Austin often causes severe damages and significant medical bills.
When Should I Hire A Car Accident Lawyer?
Immediately after suffering a personal injury in an auto accident. Car accidents are high stakes, and require prompt action. If you have been injured in a car accident, it is important to seek legal advice from a car accident lawyer as soon as possible.
Talking with one of our Austin car accident lawyers even the day after your auto accident may be crucial in protecting your rights. For each type of car accident, you will will want to make sure that evidence from the scene is preserved, such as with dangerous intersections.
The insurance company does not represent your interests
One thing that many car accident clients do not immediately comprehend after auto accidents, is that the insurance company does not have their best interests in mind.
Often they are requesting recorded statements after Austin car accidents while you are not represented that can be used against you later on. Hiring one of our Austin car accident lawyers can ensure that your rights are protected and that the insurance company involved is held liable for any damages incurred.
What You Should Not Say To The Insurance Company
One of our top recommendations after being in an Austin car accident is that you do your best to not talk with the insurance adjuster, at least until you have had a chance to talk with an Austin car accident lawyer. Providing the auto insurance carriers with information may be tempting, in particular when trying to get compensation for property damage to fix your vehicle.
This is for many reasons, all of which are considering your rights in a personal injury claim and how to best protect them. In particular, things to look out for an to be careful of when talking with the insurance company without your Austin auto accident attorney include:
The facts of the car accident.
Where you were going or coming from when the accident occurred.
Your name, date of birth, or social security number.
Your reasoning for why the other driver was at fault.
The name of the hospital or doctors that you treated with after your accident.
A description of your injuries and property damage.
How the injuries from your accident have impacted your life.
Frequently Asked Questions about Car Accident Claims
We receive a lot of questions from prospective clients about their rights following car accidents that were not their fault. The following are some answers to some frequently asked questions, and if you have specific questions about a crash, contact us by phone or online to speak with the Austin car accident lawyers at our office.
When Do I Need to File My Car Accident Claim?
Sec. 16.003 of the Texas Civil Practice and Remedies Code gives you two years after a car accident to file a lawsuit against the party that injured you. The court will refuse to hear your case if you file a lawsuit after this deadline expires.
A car accident claim against a local or state government must follow the notice requirements of Sec. 101.101 of the Civil Practice and Remedies Code. This statute requires you to give the government or a government agency notice of your car accident claim within six months after the crash.
How Long Do Car Accident Cases Take to Settle?
Every car accident is different, so we cannot accurately predict how long a case will take without knowing the details of your crash.
In general, however, these factors may affect the time your case needs to resolve:
The type and severity of your injuries
How long it takes you to reach maximum medical improvement for your injuries
Whether you suffer temporary or permanent paralysis due to your injuries
Whether you miss time from work or suffer a reduction in income during your recovery
Whether you can return to work after reaching maximum recovery from your injuries
Whether other people also suffered injuries or property damage in the crash
The number of parties liable for your injuries and losses
The availability of insurance coverage and applicable policy limits
The complexity of the evidence
Your attorney's skills and resources
Whether you need to file a lawsuit to pursue compensation claims
The schedule and availability of the trial court
Do I Need a Lawyer For A Settlement From the Insurance Company?
Yes. Always consult a car accident attorney, even if the insurance company has already offered you a settlement. The insurance company often offers a quick settlement in the hopes that you need the cash immediately and will accept less than what you deserve.
Also, you might not know the full extent of your injuries and losses immediately after the crash. Once the shock and adrenaline wear off, you might experience symptoms of injuries you didn't notice, or your injuries might worsen with time.
Always do the smart thing and hire a lawyer to represent you. You can rest easier knowing someone will look out for your best interests and actively negotiate for the best possible settlement. If the other side refuses to offer a fair settlement, your lawyer might advise rejecting the insurance company's offer and filing a lawsuit to seek compensation in court.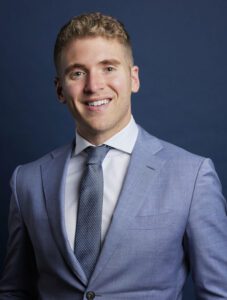 Contact Fletcher Law Office for Legal Help From Our Knowledgeable Austin Car Accident Lawyers
You have a limited time to take legal action in your car accident case. In most cases, you only have two years to file a lawsuit, so hire an attorney immediately to get the injury claims process going.
If someone else's carelessness led to an injury accident in Austin, just get Gage. Call Fletcher Law Office today at (512) 619-4006 or reach out to us online for a free, no-obligation consultation with our Austin, TX, car accident attorneys. Our team is standing by, ready to take your call.