Wrongful Death Attorneys in Austin, Texas
Have you recently lost someone close to you in a preventable accident? Are you feeling overwhelmed and unsure of how to move forward? At Fletcher Law Office, we understand the pain and frustration that family and friends often feel after a wrongful death. Losing a loved one is never easy, and when that loss results from someone's wrongful behavior, it is often even more difficult to bear.
Our team of compassionate attorneys has the experience and knowledge to help you file a wrongful death claim and navigate the legal system confidently. We can handle the complex details of your case while you take the time you need to grieve.
Our lawyers can seek the justice and compensation you deserve after losing a loved one. Don't wait to take action. Contact Gage Fletcher and his team of Austin wrongful death attorneys at Fletcher Law Office today for an initial case review, and let us help you through this difficult time.
Why Choose Fletcher Law Office?
If you have lost someone close to you, you need a trustworthy wrongful death lawyer. At Fletcher Law Office, our talented attorneys have extensive experience handling wrongful death cases. We provide our clients with the emotional support and legal guidance they need to pursue justice and move forward.
Choosing Fletcher Law Office for your wrongful death case means you'll have an advocate aggressively pursuing the compensation you deserve. Our attentive and compassionate team will take care of all the legal details and paperwork while you focus on healing.
We provide personalized service to every one of our clients. We'll be there for you whenever you need us, answering any questions you have and keeping you informed about the progress of your case. We'll work closely with you to understand your unique situation and tailor our approach to suit your needs.
At Fletcher Law Office, we understand that many of our clients have concerns about the cost of hiring a lawyer, especially after losing someone who provided financial support. That's why we are happy to offer our services on a contingency fee basis, meaning we only get paid if we win your case. We can take on your case at no upfront cost, and you'll never pay us anything out of pocket.
Don't go through this challenging and emotional time alone. Just get Gage. Let Fletcher Law Office help you seek the compensation and accountability you deserve. Contact us today to begin your initial consultation session and learn more about how we can help.
Compensation for Wrongful Death Claims
It is impossible to put a dollar value on human life. Losing a loved one in a wrongful death incident has a profound impact that goes far beyond monetary concerns. But when a wrongful death occurs, it is also essential to consider the financial implications of the loss. This includes lost household income, final medical expenses, and surviving family members' emotional pain and suffering.
Determining the value of a wrongful death case is difficult and complex, but it is a crucial step in helping survivors get the financial resources they need.
When you file a wrongful death claim in Austin, Texas, you can seek compensation for:
Medical expenses. Any medical bills or related healthcare expenses you incurred on behalf of your loved one before they ultimately died from their injuries, including the cost of ambulance rides, hospital stays, doctor's visits, diagnostic tests, durable medical equipment, in-home assistance, physical or mental health therapy, and prescription medications
Funeral, burial, and cremation costs. Any final care expenses you incur on behalf of your loved one, including the cost of transporting remains to a funeral home, buying a casket, and holding a funeral, cremation, or burial ceremony
Loss of earning capacity. The loss of the income, earnings, and benefits your loved one provided before their death, plus the loss of the wages and benefits they likely would have earned if they had survived
Loss of inheritance. The loss of any money or assets the deceased likely would have earned or acquired throughout their lifetime and then saved to distribute to loved ones via inheritance
Loss of care and companionship. The subjective cost of the loss of the care, guidance, companionship, maintenance, services, and advice your loved one likely would have provided if they had survived
Pain and suffering. The subjective cost of the psychological pain, mental anguish, emotional distress, and reduced quality of life you have endured due to your loved one's untimely and preventable death
Wrongful Death Statistics and Laws
It is difficult to say how frequently wrongful deaths occur in Texas or anywhere in the United States because the definition of wrongful death varies depending on the jurisdiction, and privacy laws make it hard to report certain information. However, it is possible to estimate a portion of the wrongful deaths that occur each year by looking at unintentional injury deaths.
According to the Centers for Disease Control and Prevention (CDC), there were 200,955 unintentional injury deaths nationwide in one recent year. Of those deaths, 42,114 were the result of falls, 40,698 were the result of traffic accidents, and 87,404 were the result of poisoning.
If someone you know died in a preventable accident in Austin, Texas, you need a lawyer who understands:
The definition of wrongful death. Texas law defines wrongful death as any death that occurs because of the wrongful act, neglect, carelessness, unskillfulness, or default of another person or entity. To win a wrongful death case, a plaintiff must prove that another person's or entity's actions or inaction contributed to their loved one's death and that they suffered personal or financial losses as a result.
Who can file a wrongful death lawsuit. Only the personal representative of a deceased person's estate can file a wrongful death lawsuit on behalf of the deceased's survivors in Texas. The personal representative is an individual, commonly the executor of a will, with the court's approval to handle a deceased person's estate. Survivors eligible to receive compensation from a wrongful death lawsuit include the deceased person's spouse, children, and parents. If the deceased person had no spouse or children, their parents could file a wrongful death lawsuit. If the deceased person had no spouse, children, or parents, the personal representative could file a wrongful death lawsuit on behalf of anyone eligible to inherit.
Common Causes of Preventable Fatalities in Austin
Every case is unique, but some of the most common causes of wrongful death include:
Car accidents, including texting-and-driving accidents, parking lot accidents, drunk-driving accidents, rear-end collisions, and hit-and-run accidents
Dog bites and animal attacks
Workplace accidents
Oil rig and oil field accidents
Construction site accidents
Product liability accidents
Medical malpractice
Birth injuries
Nursing home abuse and neglect
Catastrophic injuries
Spinal cord injuries
Burn injuries
Filing a Wrongful Death Claim
Many people who deal with insurance after losing a loved one find the process overwhelming. At a time when you are already experiencing the emotional trauma of your loss, navigating the claims process on your own is hard. Your claim could take months or even years to resolve, and meanwhile, you might struggle to make ends meet without your loved one's income.
Insurance companies commonly deny initial claims or make lowball settlement offers. They also use technicalities and legal jargon to confuse claimants and make them feel they have no choice but to accept unsatisfactory offers. Some adjusters also try to delay the process as much as possible, knowing that a claimant is in a vulnerable position and, therefore, more likely to take a lower settlement just to find some closure.
Luckily, you don't have to take on the insurance companies alone. A qualified wrongful death attorney can help you understand your rights, negotiate with the insurance company, and fight for a fair settlement. Contact Fletcher Law Office now to learn more about how we can stand up for your rights and demand justice for your loved one.
What to Do if Your Loved One Dies in a Preventable Incident
If you recently lost someone close to you and you know or suspect you have a wrongful death case:
Contact a wrongful death attorney who can answer your questions, guide you through the legal process, and advise you of your options.
Gather evidence of your loved one's wrongful death, such as police reports, medical records, witness statements, and photographs.
Keep detailed records of any expenses you incur due to your loved one's wrongful death, such as medical bills, funeral expenses, and lost wages.
Preserve any physical evidence from the accident, such as a vehicle that sustained damage or the clothes your loved one had on during the incident.
Avoid speaking with insurance companies, other lawyers, or other people who are part of your wrongful death case without consulting your attorney first.
Consider reaching out to local support groups, therapists, or counseling services to help you cope with the personal and emotional aspects of your loss.
Wrongful Death FAQs
Here are some plain and straightforward answers to some of the most frequently asked questions about wrongful death cases in Austin:
What Is the Difference Between a Wrongful Death Lawsuit and a Survival Action?
A wrongful death lawsuit is a type of lawsuit that involves the family members or the estate of a deceased person. The purpose of a wrongful death lawsuit is to compensate the family members or estate for the losses they suffer due to the person's death.
A survival action, on the other hand, is a legal action that involves the personal representative of the deceased person's estate. The purpose of a survival action is to compensate the deceased person's estate for any losses the deceased person suffered before their death, such as medical expenses or pain and suffering.
Do I Still Need to Prove My Case if the Courts Convicted the Other Party of a Crime?
In some cases, you can use a criminal conviction as evidence in a civil wrongful death case. However, criminal and civil cases involve different parties, remedies, and burdens of proof, so a criminal conviction does not guarantee a successful wrongful death case. Therefore, you still need a lawyer to prove your wrongful death case in civil court.
How Long Do I Have to Sue for Wrongful Death in Texas?
According to Texas law, the time limit for filing a wrongful death lawsuit is two years from the date of the person's death. However, other time limits might apply in certain cases.
For instance, if someone dies while using a dangerously defective product, Texas's statute of repose would only permit a lawsuit against the product manufacturer if you brought it within 15 years of purchase. That's why it's always important to discuss your case early on with an attorney who can help you identify critical deadlines and develop a plan for success.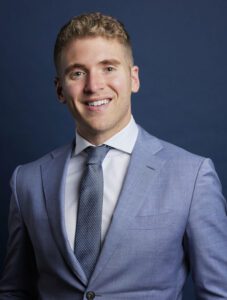 Contact an Austin Wrongful Death Lawyer for Help
If you lose a loved one in a preventable accident, you might face costly medical bills, financial strain, and emotional suffering. At Fletcher Law Office, we can help you and your family seek the justice, accountability, and compensation you deserve after a wrongful death.

If you have questions about your legal rights or want to discuss your case with a knowledgeable legal professional, just get Gage. Contact Fletcher Law Office immediately at (512) 619-4006. Our Austin wrongful death lawyers can listen to your story during an initial consultation.