Personal Injury Attorneys in Austin, Texas
Did someone else's carelessness or recklessness injure you in Austin? Whether a car accident, collision with a commercial truck, a slip, fall, or a defective product injured you, one of our experienced Austin personal injury lawyers could help you seek answers and fair compensation.
Injury accidents happen in central Texas, and when they do, the lawyers at Fletcher Law Office are there to help make things right. Our team will take the time to listen to your story, answer your questions, and prepare you for what to expect in the legal process. We want you to feel comfortable trusting us to protect your interests and help your personal injury.
Unlike other law firms that follow a "one-size-fits-all" approach, we believe a cutting-edge legal strategy tailored to your needs will give you the best chance of obtaining financial compensation.
Reach out to Fletcher Law Office to learn more about how a personal injury attorney in Austin, TX, can help you with your personal injury claim. Let Gage Fletcher and his team fight to win the compensation and justice you deserve for your serious injuries and losses. Contact us right away for a free initial claim evaluation.
Why Choose Fletcher Law Office for Help After an Accident?
If you have suffered injuries in an accident caused by someone else's negligence, you deserve an experienced lawyer who will advocate for your financial recovery. Choosing the right attorney can make a difference in the outcome of your case. Insurance companies will invest significant resources to avoid paying you the compensation you need and deserve. A seasoned lawyer at Fletcher Law Office can protect your rights with their experience in personal injury law.
Clients choose Fletcher Law Office to help them seek accountability and justice after an accident because:
We make the success of your case our top priority. At Fletcher Law Office, we understand the importance of financial compensation after you have suffered injuries and losses. Our experienced legal team has the knowledge and resources to vigorously pursue your legal rights. We develop tailored strategies to maximize your financial recovery and obtain a swift resolution of your case.
We know the tricks and tactics that insurance companies use. Insurers will try anything to limit the value of your case. They want to force you to accept less than fair compensation. Our attorneys have seen every tactic in the insurance companies' playbook. Through our experience, we have developed strategies to help you overcome insurers' efforts to deny you the financial recovery you deserve.
We have a proven record of success. Our legal team has successfully recovered compensation for hundreds of personal injury victims. We have developed a tried-and-true method for efficiently pursuing maximum compensation.
We treat every client with the compassion and respect they deserve. Our founding attorney, Gage Fletcher, firmly believes that no client has a "small case." Each client who walks through our doors will receive empathetic, dedicated legal representation. You can expect us to take the time to understand your concerns and goals, thoroughly evaluate your case, and develop a unique strategy to achieve the results you want.
We represent clients for no upfront cost. Our firm accepts personal injury clients on a contingency fee basis, which means you will never pay anything upfront to hire our firm. You only pay us if we recover compensation in a settlement or judgment.
What Are Some Of The Most Common Accident Injuries?
Common injuries we see in our clients' cases include:
Lacerations, abrasions, and degloving injuries
Burns
Ligament sprains and tears
Muscle/tendon strains and tears
Broken bones
Whiplash injury
Nerve damage
Herniated disc injuries
Perforation injuries
Crush injuries
Internal injuries and bleeding
Spinal cord injuries and paralysis
Facial injuries
Vision or hearing loss
Traumatic brain injuries
Amputation and limb loss
How Do I Prove Liability in An Austin Personal Injury Case?
Proving fault for injuries often requires multiple pieces of evidence to establish the cause of the accident.
Evidence commonly used in personal injury claims includes:
Police crash reports
Accident/incident reports
Accident scene photos and videos
Surveillance camera footage
Eyewitness statements
Cell phone records
Business operations records
Vehicle event data recorder ("black box") logs
Medical records from the treatment of your injuries
Reports by accident reconstruction experts
Engineering expert reports
How Can a Personal Injury Attorney Help You Recover Compensation?
A personal injury attorney from Fletcher Law Office can offer critical support as you recover from injuries you suffered because of someone else's negligence. While you focus your effort on medical treatment and physical rehabilitation, our firm will work on preparing your legal claims.
Trust us to handle all the details of your case, including:
Thoroughly investigating the cause of your injuries to identify who owes you compensation for your losses.
Documenting your injuries and losses to calculate your damages.
Working with expert witnesses to build an effective, persuasive legal claim.
Evaluating your options for financial recovery, such as filing an insurance claim.
Sitting down with you to learn more about your goals and needs so we can pursue a tailored strategy to obtain the best possible results for you.
Ensuring the timely filing of your claims so that you don't lose your right to seek compensation.
Vigorously advocating for you at the negotiating table or in court to win maximum financial recovery in a settlement or judgment.
Fletcher Law Office Represents Clients in a Wide Range of Personal Injury Cases
At Fletcher Law Office, our personal injury lawyers advocate on behalf of clients who have suffered injuries due to:
Distracted driving accidents
Drunk driving accidents
Hit-and-run accidents
Workplace accidents
Medical malpractice
Dog bites
Burn injuries
Product liability/defective product accidents
Nursing home abuse and neglect
We also handle wrongful death claims, representing families who have lost loved ones due to the negligence or fault of others.
What Kind Of Evidence Will Be Used In Your Personal Injury Case?
When you've been injured because of someone else's negligence, it can be difficult to know what evidence is necessary for a successful personal injury case. Even though each case is unique, there are certain types of evidence that lawyers look for when building a strong legal argument. Our law firm has dedicated significant resources and time to build a powerful system for approaching your case. Below we will discuss the various forms of evidence that could be used in a personal injury case and how they help build your case.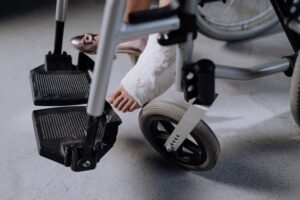 Medical records that document your personal injury
One of the most important pieces of evidence in personal injury law is medical records. Medical records provide proof that an injury occurred and document the extent of the damages suffered as well as any treatments received or recommended by doctors.
These documents should include all visits to hospitals or physicians, lab tests results, imaging studies (such as x-rays), medications prescribed, and other related information. It's also important to keep track of out-of-pocket expenses such as co-pays or medication costs which can be reimbursed if you win your case.
Witness testimony regarding your personal injury
Another type of evidence often seen in personal injury cases are eyewitness accounts from people who witnessed the accident or saw its aftermath firsthand. Eyewitness testimony can corroborate your version events and bolster your claims about how you were injured. If possible, take down their names and contact information so your lawyer can interview them as part of their investigation into your case.
Evidence from the scene of the incident
If you were injured, for example, in auto accidents, it is important to gather evidence from the scene such as photos or videos of property damage, skid marks on the road, or any other relevant details that can help explain what happened. It may also be beneficial to call the police to create an official record of the incident which can provide additional evidence for your case. At our law firm, we work hard to build a file of evidence for your case.
In addition to evidence from an auto accident, if you were injured in a slip and fall incident, there are also certain types of evidence that can help support your case. This includes photos or videos of the scene taken immediately after the incident, which can show any hazardous conditions that caused your accident and the resulting injuries.
Your Texas attorney will review how this evidence fits within the applicable negligence laws. Witnesses can also be interviewed about what they saw prior to the fall, such as any wet surfaces, spilled liquids, or broken stairs or railings.
It is important to take note of any warning signs that may have been posted at the time of your fall. Additionally, it may be useful to have pictures of your shoes taken before and after your fall so that they can show any dirt or debris found on them after you encountered the hazard. The law firm you hire will want to review these materials. Lastly, weather reports should be collected as proof of any precipitation or other environmental conditions that could have contributed to your injury.
Injury journals
Personal journals detailing how you felt before and after the accident are key pieces of evidence that can help demonstrate your pain and suffering. Your journal should include details about how you felt before the injury, changes in your physical or emotional health due to the injury, and any other relevant information related to the accident such as conversations with doctors or insurance adjusters. Keeping track of this information will prove invaluable to your Austin personal injury lawyer when it comes time to argue for a settlement on your behalf.
Surveillance footage
Surveillance footage can also be a powerful form of evidence in personal injury cases. Such footage, whether obtained from private cameras or public sources like traffic cameras, can provide a visual record of what happened and serve as helpful corroborating evidence. For example, if you were involved in an auto accident, surveillance footage could show the other driver's speed prior to the crash, the position of both vehicles at the time of impact, and any other relevant details.
Additionally, such footage may be used to verify any discrepancies between eyewitness accounts and your version of events.
It is important to keep in mind that some surveillance systems have limited recordings that can only be accessed for a certain amount of time after the incident occurred, so it is essential to act quickly when trying to obtain this type of evidence. Depending on what is available at the scene of the accident or through public records requests, there are several methods that lawyers can use to access surveillance footage which could prove invaluable for building a strong case.
Liability expert witnesses
Expert witnesses can be an invaluable asset when it comes to establishing fault in a personal injury case. An expert witness is typically a medical professional or an individual with specialized knowledge of the incident and its circumstances who has been retained to provide testimony on the matter. An expert witness report can help establish liability by providing evidence that supports your version of events and helps clarify any disputed facts or legal issues.
Such a report might include information about any physical characteristics that could have contributed to the accident, medical records that demonstrate the extent of any injuries suffered, pictures or video footage from the scene, and/or testimony from eyewitnesses.
It may also include references to relevant legal precedents as well as clauses in insurance policies if applicable. In some cases, an expert witness may even conduct an independent investigation into the incident in order to uncover additional evidence that could support your claim. Depending on the severity of your injury, an expert witness report can be an essential part of successfully winning your personal injury case. This is particularly true in high exposure cases with serious injuries such as wrongful death.
By gathering all these forms of evidence, you can ensure that your case is presented in an organized and comprehensive way, making it more likely for your law firm to get a favorable result after a serious accident. With some careful preparation and diligent record keeping, injured clients will give themselves the best chance at financial recovery following an injury incident.
What Should I Expect From the Personal Injury Claim Process?
Each personal injury case is different, and carries with it a unique set of facts, circumstances, and requirements. However, at Fletcher law Office, our Austin personal injury lawyers have worked to develop a systematic approach to your personal injury case designed to resolve your matter efficiently and for maximum compensation.
We help kickstart claims for accident victims, while they focus on recover. Your case will start after you have had a free initial consultation with our firm and retained our services. Below is a description of what you can expect from the personal injury claim process in your case.
Opening your personal injury claim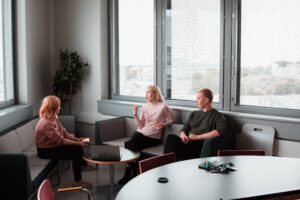 Once a lawyer has been hired to handle a personal injury claim, the process of pursuing a personal injury claim for compensation can begin. The lawyer will typically open up a "file" or case and start collecting relevant information such as medical records, police reports, witness statements, and other evidence. This information is used to build an argument for why the injured party should be compensated.
Legal theory of liability
Your lawyer will then carefully review each component of the claim in order to determine which legal theories or doctrines may apply. Depending on the facts of the case, this may include negligence, strict liability, breach of warranty, intentional torts, and more. Once these legal theories are identified, your lawyer will make appropriate demands for settlement from each at-fault party's insurance company.
Reviewing your damages
Before making a settlement demand letter or filing a lawsuit—if necessary—your lawyer must assess what damages are recoverable under the applicable laws.
For example, these damages may include medical bills incurred due to the injury; lost wages while recovering; physical pain and suffering; mental anguish; scarring or disfigurement; emotional distress; loss of consortium; economic losses such as property damage; punitive damages (in some states); and more.
For a serious injury, there is a great deal of emphasis placed on review of your medical records. This step will be completed after obtaining your medical file to review your medical file.
Negotiating with the insurance company for a potential settlement
The lawyer may also seek to negotiate with any number of at-fault parties in order to reach a favorable pre-litigation resolution—which could avoid costly litigation for all parties involved.
If such negotiations fail or are not possible however—for instance when multiple defendants disagree about who was responsible for the injury—then litigation for a jury trial result might be unavoidable. You may have heard a comment from a friend or family member that most personal injury cases settle. While some of the best personal injury lawyers do have a high success rate of resolving their case without the need of a trial, it's important to remember that this is not always a guarantee.
Drafting A Legal Demand Letter To The Insurance Company
When negotiating a pre-suit settlement with an insurance company, the lawyer will typically send a demand letter outlining the facts of the case and demanding that the insurance company provide fair compensation for the injured party.
This demand letter will be prepared by your lawyer and the other legal professionals at the law firm. The demand letter will also include a detailed breakdown of damages, including any medical expenses incurred as a result of the injury, lost wages while recovering, physical pain and suffering, mental anguish, scarring or disfigurement, emotional distress, economic losses such as property damage, and possibly punitive damages (in some states).
Locating Other Helpful Evidence And Information
The lawyer may also include additional evidence in support of the claim such as witness statements, photographs or videos taken at the scene of injury or accident, medical documents and reports from doctors who treated or evaluated the client's condition following their injury.
The lawyer will explain why each item was included in detail so that it is clear to all parties how serious this claim is and how much compensation is being sought.
Litigation in personal injury cases
If negotiations with an insurance company do not bring about a satisfactory resolution for both parties involved then litigation may be necessary. At this stage it is important that the lawyer has thoroughly reviewed all facets of the case before taking any further steps.
This includes researching precedent important negligence laws to ensure that any settlements made are in line with what other similar claims have achieved in past outcomes. Additionally they must take into account legal costs associated with pursuing litigation against an insurance company as well as their client's financial situation to determine if proceeding is feasible.
Mediation In your Personal Injury Lawsuit
In some cases mediation can be used to reach an amicable settlement between both parties without litigation proceedings. Mediation involves bringing in a neutral third party (usually a retired judge) who will listen to both sides' arguments and attempt to broker an agreement that satisfies all involved parties equally.
Depending on state law, these agreements are generally binding on all parties involved once signed by each side's counsel which can often bring about faster results than traditional litigation methods like filing suit in court.
Discovery And Personal Injury Law Motions Practice
In that event, many lawyers would move forward with filing suit in court where they would go through pretrial activities such as motions practice (e.g., summary judgment motions), discovery (e.g., requests for interrogatories depositions) mediation sessions with an impartial third-party mediator if requested by either side involved in the dispute, and potential settlement negotiations prior to jury selection and trial itself—if matters cannot be resolved without going before a judge and jury.
What Financial Recovery Can You Obtain in a Personal Injury Case?
Your personal injury claim can compensate you for past expenses and any losses you experience down the road.
Let Fletcher Law Office fight to secure you a financial recovery that includes:
Medical expenses, including emergency room and hospital care, surgeries, prescriptions, doctor's appointments, and physical/occupational therapy
Costs of long-term care and support for permanent disabilities you suffer, including home health services, housekeeping, purchases of medical/mobility equipment, and installation of disability accommodations
Lost income or reduced earnings during your recovery
Loss of future earning ability and job benefits due to permanent disability
Pain and suffering
Reduced enjoyment and quality of life
What Should I Do If I Cannot Afford A Personal Injury Lawyer?
If you or someone you know has been injured in Austin, Tx, it is important to consider hiring a personal injury lawyer who can help to pursue any legal remedies that may be available. One way in which to hire an attorney without having to pay out of pocket is through a contingency fee agreement.
For instance, our law firm offers a free consultation, and we can discuss this arrangement with you. In this type of arrangement, personal injury lawyers agrees to represent the client on a percentage basis, meaning that they will only take payment if a successful outcome is obtained through settlement or verdict. This eliminates any upfront costs for the injured person and allows them to pursue financial compensation without being burdened with additional expenses.
Benefits of hiring a personal injury lawyer on a contingency fee basis
Overall, contingency fee agreements allow injured persons to pursue compensation without having to pay out of pocket. Below is a list of the top reasons why hiring one of our Austin personal injury lawyers on a contingency fee basis could be a good option:
1. No upfront costs: As the lawyer works on a contingency fee agreement, their clients don't have to pay any legal fees to the law firm until they obtain a favorable settlement or verdict.
2. Access to experienced injury lawyers: The fact that clients are not required to make any payment for hiring an attorney means even those with limited resources can access quality legal services from experienced personal injury attorneys.
3. Lower overall cost of representation: Contingency fees usually range between 33-40% for an injury claim depending upon the state and jurisdiction, but this is much lower than hourly rates charged by most attorneys in other cases when the fee to the law firm is over $200 per hour.
4. Attorney's Risk vs Client's Benefit: A good lawyer working on contingency will be incentivized to dedicate more time and effort as his/her success (and compensation) depends upon it. This often leads to greater success in the personal injury lawsuits for their client.
5. Payment flexibility: As the attorney working on contingency does not need to be paid until the case is settled, clients have more options when it comes to payment flexibility. With a set-fee agreement, lawyers often require an upfront payment before starting work on a case.
6. Reduced legal fee exposure: Clients don't have to worry about paying any legal fees to their personal injury lawyer and law firm if they lose their case or verdict as no payments are due until after a successful conclusion of their case.
7. Better use of resources: Contingency fee agreements enable lawyers and clients to use their resources more efficiently by focusing on the most important aspects of the case rather than billing for every minute detail. This helps clients in getting the best possible outcome from their case with minimal expense.
Speak with an experienced personal injury lawyer in order to have a better understanding of the details and implications that accompany this type of arrangement. Knowing what is involved will ensure that you make an informed decision before signing any agreement.
What Should I Do After Suffering Injuries in an Accident in Austin, TX?
You can take steps after an accident to protect your right to pursue financial recovery for your expenses and losses. Talking with an experienced personal injury attorney soon is critical.
Things you can do after suffering injuries due to the negligence of others include:
Document the accident scene by taking photos and videos.
Report the accident to the appropriate authorities. For example, report a motor vehicle accident to the police, and report an accident on someone else's property to the property or business owner.
Seek prompt medical attention to document your injuries and begin treatment and rehabilitation.
Follow your doctor's treatment plan and instructions. Do not put off treatment or end your treatment early.
Keep any bills, invoices, and receipts of expenses you have due to your injuries.
Gather your medical records and pay stubs/income statements.
Avoid discussing the accident or your injuries on social media. Do not post photos and videos while your claim is ongoing. Opposing parties in your case can use this type of information against you.
Keep a diary or journal of your recovery to document the pain and physical difficulty you experience due to your injuries.
Finally, contact a personal injury lawyer from Fletcher Law Office to discuss your legal options and seek compensation from those responsible for your injuries. Our law firm will offer you a free consultation and listen to your story. Be prepared to discuss your damages and personal injury claim with one of our Austin personal injury attorneys.
Frequently Asked Questions About Personal Injury Claims
Common questions that our personal injury clients have about their rights and cases include:
How Long Do I Have to File a Personal Injury Lawsuit?
Under Sec. 16.002 of the Texas Civil Practice and Remedies Code, you must file a lawsuit for your injuries two years after an accident. If you file after the two years are up, a trial court will likely dismiss your lawsuit. You can lose your right to seek financial recovery for your injuries and losses.
In addition to the general statute of limitations, there is a separate notice requirement if you have a personal injury claim against a local government or the Texas state government. Sec. 101.101 of the Civil Practice and Remedies Code requires you to give notice of your claim to the appropriate government agency no later than six months from the date you suffered injuries. Failure to give timely notice may result in losing your right to pursue a claim against the government.
How Long Will My Case Take?
No one can accurately predict how long you will wait as you pursue compensation for your injuries. Personal injury claims can last anywhere from a few months to a few years.
Factors That Can Impact How Long Your Personal Injury Case Takes
The severity of your injuries
Whether you suffer permanent disability
How long it takes for you to reach maximum medical improvement
Whether you miss time from work
Whether other people also suffered injuries in the same accident
The number of parties liable for your losses
Whether you might share some fault for your injuries
The complexity of the evidence in the case
Whether you need to file a lawsuit to pursue your claims
The schedule of the trial court
Do I Need a Lawyer to Accept a Settlement From the Insurance Company?
Yes.
The insurance company may offer you a settlement shortly after an accident. Money to pay medical bills and compensate for lost income can help you treat and recover from an accident. However, the insurance company wants you to accept a quick settlement to limit its liability to you. You may not realize the full extent of your injuries and losses until you've had several weeks to process them. Hire our attorneys to review any settlement offer the insurance company makes before you accept.
Our lawyers can review the terms of the settlement and the facts of your case to advise whether the settlement provides fair compensation to you. Your attorney can counteroffer and negotiate with the insurance company for a larger settlement if necessary.
Can I File a Personal Injury Claim if I Was Partly at Fault for the Accident?
Under Texas law, an injured person may sue for damages even if they bear some blame for the accident.
An Austin personal injury attorney from Fletcher Law Office can help you prepare a compelling argument for your case to maximize your financial recovery.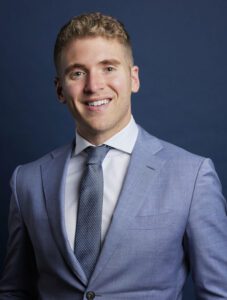 Contact a Personal Injury Attorney in Austin, TX, from Fletcher Law Office for Help with Your Case
Don't wait until it is too late to seek the compensation you need and deserve after an injury accident. Don't try to do all of this hard work yourself. Instead, just get Gage.

Contact Fletcher Law Office today for a free, no-obligation consultation with one of our personal injury attorneys. Call Gage Fletcher and his team of Austin personal injury attorneys at (512) 619-4006 or fill out the contact form on our website to discuss your options for seeking financial recovery.