Slip and Fall Attorneys in Austin, Texas
Did you recently get hurt when you slipped and fell on someone else's property? If so, you may be dealing with physical pain, emotional stress, lost wages, and financial struggles. Contact an experienced Austin slip and fall lawyer protect your right to financial compensation for your fall related injuries. You might wonder how you will pay your medical bills and costs of living while you're still too hurt to work. It's important to know that you have the right to file a personal injury claim against the property owner and demand fair compensation for your losses.
At Fletcher Law Office, Gage Fletcher's legal team of experienced slip and fall attorneys handle a wide range of personal injury claims, including those involving slip and fall accidents. We understand the difficulties you're facing, and we're here to help. When you reach out to us for your consultation, you can learn more about your rights and options without any risk or obligation. Don't wait to contact us for your free initial consultation session. Just get Gage!
Why Choose Fletcher Law Office?
Choosing the right attorney is one of the most crucial steps to take after a slip and fall accident injury. You may ask why you need to hire a slip and fall injury lawyer for your case. This is a critical step as it ensures your case is looked at by a professional who knows what is needed. At Fletcher Law Office, we understand the importance of what we do, which is why we work tirelessly to pursue the best possible outcomes for our clients.
When you hire us for your slip and fall injury claim, you can count on us to:
Listen to your story and review your situation to determine whether you have grounds for a slip and fall case
Identify all possible sources of compensation for your losses
Conduct an independent investigation into the slip and fall accident and gather supporting evidence, such as witness statements, incident reports, traffic camera footage, and medical records
Communicate with the other party, their insurance company, and other attorneys so you don't have to worry about watching every word you say
Negotiate aggressively with the other party and the insurance companies as your case progresses to maximize the value of your slip and fall settlement
Take your case to court, represent you at trial, and argue your case before a judge or jury if the other side refuses to agree to a reasonable settlement
Provide our services on a contingency fee basis, meaning that we will not charge any fees unless we win your case, and you do not have to pay any upfront costs for legal representation
Tailor our approach to fit your specific needs and goals by working with you to understand your unique circumstances and developing a strategy accordingly
Inform you about the progress of your slip and fall case, provide regular updates on significant developments, answer your questions, and offer guidance throughout the process.
Find out why Austin injury victims come to Fletcher Law Office for help. Contact us today to learn what we can do to help you.
Compensation for Slip and Fall Claims
Several factors could affect the value of your slip and fall claim, including the severity of your injuries, how they affect your ability to work and enjoy life as you once did, and the strength of evidence for your claim. It's essential to consult with an attorney to understand the specific factors that might affect your claim and what you can do to maximize your compensation.
Depending on the circumstances, you could receive compensation for your:
Medical expenses. Any costs for your medical treatment, such as hospital stays, doctor's visits, prescription medications, physical therapy, and medical costs you will likely have in the future from your slip and fall injuries
Incidental expenses. Any out-of-pocket expenses you have due to the slip and fall and your subsequent injuries, such as travel costs from going to and from accident-related medical appointments
Lost wages and income. Compensation for any income or work-related benefits you lose because of your slip and fall injuries.
Lost earning potential. Compensation for losses in your lifetime earning capacity if your slip and fall injuries leave you with a long-term or permanent impairment
Pain and suffering. The subjective costs of the physical pain, mental anguish, and emotional suffering you experience due to your slip and fall injuries, and additional compensation for any long-term impacts of the injuries
Punitive damages. Courts award punitive damages in rare cases to discourage behavior that is particularly reckless or negligent
Austin Slip and Fall Facts
Falls are the leading cause of emergency room visits in the U.S. More than 8 million Americans seek emergency care due to fall injuries annually. Slip and fall accidents account for more than one million of these visits. Bone fractures are among the most common and serious consequences of accidental falls, affecting roughly five percent of all fall victims. Back injuries are also common.
Many slip and falls are preventable incidents that occur due to unsafe property conditions. These unsafe conditions can result from things such as property owner neglect, disrepair, and improper building maintenance. The property itself may have been built and structured in a way that creates an unreasonably dangerous hazard.
In Texas, people who own, manage, or control property have a legal duty to keep their properties safe for those they permit to visit. To prove that a property owner's negligence in a slip and fall injury case, you need a lawyer who can show that they knew or should have known about a dangerous condition that caused your fall.
To prove that a property owner knew or should have known about a dangerous condition, you need a slip fall lawyer who knows how to prove that the condition existed for long enough or that it was so obvious that the owner should have noticed and fixed it.
You need a lawyer who can further prove that the owner failed to take reasonable steps to repair the hazard or to warn you about its dangers. Evidence to support causation in your case is often not enough. For your claim to be successful, you'll need to be able to prove that element of negligence.
Remember that you generally cannot hold a Texas property owner or manager liable if you trespassed when you got hurt. Owners generally don't have a responsibility to those who enter on their land without permission. Additionally, if you knew about the dangerous condition and still chose to enter the property, you will need experienced lawyers to hold the owner liable.
Slip and fall cases are often complex, so consult an attorney who understands Texas law and can help you understand your legal options. Often there is a lot on the line, such as with traumatic brain injury when recovering a fair settlement may require your slip and fall attorney to litigate your case.
Types of Falls and Accident Injuries
Slips, trips, and falls can occur for a variety of reasons, from missing safety features to unintended spills. In fall cases, accident victims may suffer form physical injuries from the premises not being maintained properly. Some of the most common types of fall accidents in Austin include:
Slip and fall accidents. A slip and fall occurs when someone slips on a slick or uneven surface, such as a wet floor or jagged sidewalk, and suffers fall injuries.
Trip-and-fall accidents. A trip-and-fall accident occurs when someone trips over an object, such as a loose cord, loose flooring, or piece of debris, and suffers fall injuries.
Stairway falls. Stairway falls occur when someone trips or slips while going up or down the stairs due to factors like poor lighting, damaged steps, or a lack of handrails.
Ladder falls. Occur when someone falls from a ladder due to factors like unstable ladder legs or a lack of proper safety equipment.
Escalator falls. Escalator falls occur when someone loses their balance on an escalator due to factors like defective mechanics or poor maintenance.
Falls from heights. Occur when someone falls from a height, such as the top of a building, bridge, roof, or balcony.
When people suffer unexpected slip and falls, trips and falls, or falls from heights, they often sustain severe injuries, such as:
Head and neck injuries
Facial and dental injuries
Traumatic brain injuries (TBIs)
Back injuries
Spinal cord injuries (SCIs)
Partial or total paralysis
Abdominal and internal injuries
Arm, elbow, wrist, and hand injuries
Dislocated or broken bones
Soft tissue strains, sprains, and tears
Leg, knee, ankle, and foot injuries
Emotional and psychological injuries
Fatal injuries and wrongful death
Important Evidence For Your Austin Slip and Fall Case
There are several key pieces of evidence that you should always look to collect after slip and fall accidents. Your slip and fall lawyer can discuss strategy with you to make sure this evidence list is checked off. Some of this evidence may be critical to prove your claim after you have sustained severe injuries from someone else's negligence on private property.
Document the scene – Take photographs of the area where you fell and make sure to capture whatever caused your fall in those pictures, such as rips or tears in carpeting, uneven floorboards, etc.
Obtain contact information from witnesses – It's important to get contact information from anyone who was there when you fell so they can provide a statement regarding what happened if necessary. Often the testimony from witnesses is what is needed for the property owners to be held liable by accident victims.
Request incident reports – Request a copy of any recorded incident report that was generated by management or employees working at the business related to your accident and injuries. These may have been made by the property owners or anyone on the scene to perform emergency services.
Seek medical attention immediately after your Austin slip and fall injury– As soon as possible following your injury, seek medical attention for proper diagnosis and treatment so that records will be established reflecting both cause of injury (the slip/trip) and its effects on your body (injury). It is also important to follow your doctor's care plan.
Keep all receipts for medical expenses incurred due to health issue resulting from slip-and-fall accident – Save all receipts for anything related to treatment of an injury sustained during the accident including co-pays, prescriptions medications costs, etc., should reimbursement become part of settlement negotiations with insurance companies later on down the line.
Keep a detailed record of all medical treatments – Make sure to keep copies of any medical bills and reports, including test results and doctor's notes from visits related to your injury.
Obtain video surveillance – Ask the business or property owners for any available video surveillance footage of your accident, as this can provide valuable evidence to support your case should it be necessary to file a slip and fall lawsuit. Request that they preserve the footage in its original form so that it is not tampered with or altered in any way.
Filing an Insurance Claim After a Slip and Fall
If you get hurt in a slip and fall accident in Austin, Texas, you might be eligible to seek compensation from the property owner's insurance company. During the insurance claim filing process, there will be many things that you will be required to prove and collect. The evidence required for your claim may take weeks or months to gather.
Most homeowners', renter's, and commercial property insurance policies include liability coverage for fall claims that result in injuries on the owner's property, so you should be able to file an insurance claim and seek the money necessary for you to recover. This is one of the ways that a slip and fall injury lawyer may approach your case differently than an Austin car accident lawyer. In a slip and fall injury case, the insurance claim will often be run through the insurance company for the premises or property, as opposed to the car insurance.
However, the process of claiming compensation for your slip and fall injuries is rarely simple in practice. Personal injury cases are often complex and high stakes. Insurance companies often try to protect their bottom lines by minimizing the amount of money they pay out for valid claims.
The insurance adjuster might try to shift the blame for the slip and fall onto you or argue that your injuries aren't as severe as you claim. And this is where a lawyer's help really makes a difference.
When you work with an experienced Austin personal injury lawyer, they can help you gather evidence and build a strong case to present to the insurance company. At Fletcher Law Office, our team can handle every aspect of your case, communicate with other parties on your behalf, and negotiate forcefully every step of the way to maximize your settlement value.
What to Do If You Get Hurt in a Slip and Fall
Taking legal action when you're already struggling to recover from a slip and fall might seem daunting, but you can protect your rights and lay a strong foundation for your injury claim by:
Following your doctor's care plan, attending all medical appointments as necessary, and documenting your recovery journey in a "pain journal"
Reporting the accident to the property owner or manager as soon as possible, ideally in writing, and keeping a copy of the report you make for your records. This is particularly important when you need to prove negligence after an accident occurred on government property. These fall lawsuits require particular notice to be made.
Gathering evidence from the scene of the slip and fall accident, such as photos of the area where you fell and any hazards that might have contributed to the fall
Speaking to any witnesses who saw the slip and fall accident occur and politely asking them to provide statements and their contact details. A fall lawyer can help you make this contact with witnesses or the property owner.
Keeping a record of any out-of-pocket expenses you have due to the slip and fall, including medical bills, transportation costs, prescription medication, and lost wages due to missed work
Contacting a knowledgeable slip and fall injury lawyer who can help you navigate the legal process and work tirelessly to defend your best interests
Slip and Fall FAQs
Here are some straightforward answers to some of our most frequently asked questions about slip and fall injury cases in Austin:
What If My Child Fell While Trespassing on Someone Else's Property?
Like most states, Texas has attractive nuisance laws that might apply if your child gets hurt on someone else's property. The attractive nuisance doctrine applies when a property owner knows or should know that a dangerous condition on their property, such as a swimming pool or trampoline, is likely to attract children and fails to take reasonable steps to protect children from the danger.
In these situations, a property owner might be liable for a child's injuries that occur on their land, even if the child was trespassing at the time.
What If I Was Partially At Fault for a Slip and Fall Accident?
Texas follows a modified comparative negligence doctrine, which might apply to your case if you were partially at fault for the slip and fall. Under this doctrine, you can still seek compensation for your injuries as long as you are no more than 50 percent at fault. And if you are partially at fault, the amount of compensation available for your claim decreases in proportion to your percentage of fault.
How Long Do I Have to File a Slip-and-File Injury Lawsuit in Texas?
In Texas, the legal time limit for all personal injury cases, including slip and fall accidents, is two years from the date of the accident. This means that if you get hurt in a slip and fall accident on someone else's property, you have two years from the date of the slip and fall to file a lawsuit against the property owner. An attorney can help you gather the evidence you need to prove your case and file a lawsuit within the two-year time limit. It's important to contact an attorney before too much time passes on the statute of limitations.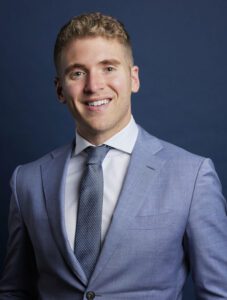 Contact Our Slip and Fall Injury Lawyers Now
The Austin slip and fall lawyers at Fletcher Law Office are standing by to answer your legal questions and guide you through your next steps. Our law firm offers a free consultation to anyone injured in a slip and fall accident.
We represent injured clients and work to protect their rights. Contact our firm today at (512) 619-4006 to tell us your story and get the support you need during an initial case review. Don't try to handle the claim alone—just get Gage!