Bicycle Accident Injuries in Austin, Texas
Did you suffer severe injuries in a bike accident in Austin, Texas? If so, you might feel overwhelmed and unsure where to turn for help, but you don't have to face this difficult situation alone. At Fletcher Law Office, our bike accident attorneys understand that these accidents can be traumatic and overwhelming, but we're ready to help your personal injury.
We'll help you seek fair compensation if someone else's negligence injured you. Find out how we can help by calling our office or contacting us online today.
Why Choose Fletcher Law Office?
Finding the right law firm is essential if you get hurt in a bicycle accident and need legal assistance. The outcome of your bicycle accident case could depend on the legal advice you receive, so it pays to entrust your case to an attorney with experience in and knowledge of personal injury law.
At Fletcher Law Office, we provide strong and effective representation for individuals who have suffered harm due to other parties' negligent, reckless, or otherwise harmful behavior. Our firm's case results demonstrate a track record of successfully handling all personal injury cases, including bicycle accident cases. We have recovered numerous six-figure settlements and verdicts for clients like you and can take on your case, no matter how complex.
Our founding attorney, Gage Fletcher, is passionate about ensuring all Austin injury victims have access to powerful, skilled, and empathetic legal help. Gage Fletcher understands that navigating the legal system is often confusing and frustrating, so he and his team will work closely with you to develop legal strategies to achieve the best possible outcome for your case. You can count on us to keep you up to date and answer your questions throughout the process.
Our firm offers legal services on a contingency basis, meaning there are no upfront costs for us to get started on your case and no charge unless we win. So don't wait to get in touch with us after a bicycle accident injury—just get Gage. Contact us now for your initial case review.
Compensation for Bicycle Accident Injury Claims
Numerous factors can affect the value of your bicycle accident injury claim, such as the severity of your injuries, the amount of time you miss at work, and the long-term impact your injuries have on your quality of life. Your claim could also be worth more depending on the sources of compensation available. For instance, if multiple parties are liable for your injuries, you might have more opportunities to maximize the overall value of your settlement.
Depending on the circumstances, you could receive money as compensation for these personal and financial losses from a bicycle accident injury claim:
Hospital bills and other medical expenses you incur due to your injuries
Incidental expenses, such as out-of-pocket costs for medical travel
Reduced income from any time you miss at work due to your injuries
Projected losses in future earning potential due to permanent injuries
Subjective losses, such as pain, suffering, and reduced quality of life
The attorneys at Fletcher Law Office can help you seek the maximum compensation by gathering crucial evidence, negotiating with the insurance company, and, if necessary, litigating your case in court. We can also help you understand your available options to pursue the best settlement possible.
Austin Bicycle Accident Facts and Statistics
The city of Austin, Texas, is particularly dangerous for bicycle riders for several reasons. One major factor is the city's rapid population growth, which has led to increased traffic congestion throughout Austin and many surrounding suburbs. This inescapable gridlock makes it harder for cyclists to navigate the city safely and increases the risk of crashes.
Additionally, many of Austin's streets lack proper bike lanes or other features that promote cyclist safety because the city did not design its infrastructure with bicycles in mind. The lack of appropriate bicycle infrastructure makes it difficult for cyclists to get to work, school, or other locations around Austin.
Recent statistics from the City of Austin Transportation Department and the Texas Department of Transportation illustrate just how common and dangerous bicycle accidents are in the Lone Star State:
In one recent year, there were 2,265 bicycle accidents in Texas.
Of those 2,265 bicycle accidents, 626 (27.6 percent) resulted in possible injuries, 1,031 (45.5 percent) resulted in suspected minor injuries, 326 (14.4 percent) resulted in suspected serious injuries, and 91 were fatal (4 percent).
That same year, there were 30 bicycle accidents in Austin alone.
As a result of the 30 bicycle accidents in Austin that year, 27 people reported serious crash injuries, and three died.
Under Texas law, bicycles are vehicles, and cyclists have the same rights and responsibilities as every vehicle driver on the road. This means cyclists must obey traffic control devices, ride on the right side of the road with traffic, and indicate turns just like motorists should. It also means motorists must treat bicycles like other vehicles and yield the right-of-way to cyclists when appropriate. Unfortunately, not all Austin drivers know or follow the law, and many cyclists get hurt. An Austin car accident lawyer will also likely have experience involving collisions with bicycles.
Types of Bicycle Accidents and Bicycle Accident Injuries
The many different types of bicycle accidents include:
Right-hook accidents. A right-hook accident occurs when a motorist makes a right turn and hits a cyclist who is going straight through an intersection. Many right-hook accidents happen when drivers try to speed up and overtake cyclists before turning but misjudge their speed or trajectory.
Dooring accidents. A dooring accident occurs when a vehicle occupant in a parked car opens their door into the path of an oncoming cyclist, causing the cyclist to crash into the door. Dooring accidents happen when drivers or passengers fail to look for oncoming cyclists before opening their doors.
Sideswipe accidents. A sideswipe accident occurs when a driver passes too closely next to a cyclist, and the side of the vehicle swipes against the side of the bicycle. These accidents happen because drivers fail to give cyclists the space or respect they deserve on the road.
Head-on collisions. A head-on collision occurs when a motorist runs into a cyclist front-first. These accidents are most common at intersections, where streams of traffic coming from multiple directions meet. Head-on bicycle accidents are relatively rare, but when they happen, they are often fatal.
Rear-end accidents. A rear-end accident occurs when a motorist hits a cyclist from behind or stops short and causes a cyclist to hit their vehicle from behind. Rear-end bicycle accidents commonly happen when drivers follow too closely behind cyclists or fail to pay attention to the road.
Cyclists are extremely vulnerable in accidents.
Many bicycle accident victims suffer severe and potentially life-changing injuries:
Head and neck injuries
Facial and dental injuries
Traumatic brain injuries (TBIs)
Spinal cord injuries (SCIs)
Partial or total paralysis
Abdominal and internal injuries
Arm, elbow, wrist, and hand injuries
Dislocated or broken bones
Permanent scarring and disfigurement
Amputation and loss of limb
Bruises, lacerations, and puncture wounds
Soft tissue strains, sprains, and tears
Leg, knee, ankle, and foot injuries
"Road rash" and other burn injuries
Post-traumatic stress disorder (PTSD)
Fatal injuries and wrongful death
Filing an Insurance Claim After a Bicycle Accident
Filing an insurance claim and getting a fair settlement after a bicycle accident in Texas is often tricky for numerous reasons. For one, many insurance adjusters do not fully understand the laws and regulations that apply to cyclists in Texas. For instance, an adjuster might deny a claim because they don't know that state law permits cyclists to ride two abreast as long as they are not impeding traffic.
Additionally, it's hard for bicycle accident victims to get full compensation for their injury claims because insurance companies work hard to minimize claim payouts. It is in their financial interest to do so.
Insurance companies are for-profit businesses whose primary goal is to make money. The more claims an insurance company receives, the more money it has to pay out, which cuts into profits. As a result, insurers might minimize how much they pay out in claims, which they can do by denying claims, causing delays, offering low settlements, or trying to shift blame onto claimants.
Filing an insurance claim after a bicycle accident is frequently complex and time-consuming. Insurance companies have their own corporate legal teams and adjusters whose jobs are to protect the bottom line first and foremost.
That's why it's so important to seek help from an Austin personal injury lawyer who can negotiate with the insurance company and demand the best settlement possible. The attorneys at Fletcher Law Office can help you understand your legal rights and give you the guidance necessary to confidently navigate the claims process.
What to Do If You Get Hurt in a Bicycle Accident
If you get hurt in a bicycle accident in Austin, Texas, you can protect your health and legal rights and get a head start on your injury claim if you:
Seek medical attention as soon as possible so a physician can diagnose, treat, and document your accident injuries
Gather evidence from the accident, including photos of the scene, the damage to your bicycle and other vehicles, and visible injuries
Get help from an experienced personal injury attorney who can help you navigate the legal process and protect your best interests
Keep a record of any expenses you incur due to the accident, including medical bills, lost wages, and other out-of-pocket expenses
Avoid posting or sharing anything on social media while your claim is pending
Bicycle Accident FAQs
Do you still have questions after a bicycle accident in Austin? Here are some straightforward answers to some of the most frequently asked questions:
What if I was partially at fault for the bicycle accident?
You could still have grounds for a bicycle accident claim against another party if you were partially at fault. Under Texas law, injury victims can file claims seeking compensation as long as they are no more than 50 percent responsible for the incident that caused the injuries.
Can I still file an injury claim if I wasn't wearing a helmet?
Yes. Even if you were not wearing a helmet at the time of the accident, you could still file a claim against another party if they contributed to the crash. However, it's worth mentioning that the insurance company or court of law might consider your riding without a helmet when determining how much compensation to award. That's why it's best to consult with a local attorney who understands Texas laws and how they will apply to your case.
How long do I have to file a bicycle accident lawsuit?
Texas gives you two years to sue from the date of a bicycle accident. After the two-year deadline passes, you will no longer have the right to file a lawsuit, meaning you can't seek compensation in civil court for your injuries. Discuss your case as soon as possible with an attorney who can help you understand your rights and ensure you have enough time to file a lawsuit.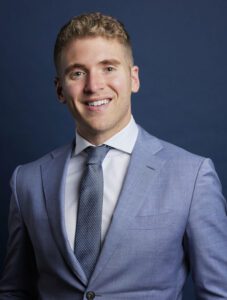 Contact a Bicycle Accident Lawyer in Austin Today
Pursuing compensation after a bicycle accident can prove challenging, so get in touch with Fletcher Law Office to find out why Austin injury victims come to us for help. We can advocate for your rights and help you seek the compensation you need for medical bills, lost income, and other losses. Contact us now to begin your initial consultation session at (512) 619-4006. Just get Gage!