Motorcycle Accident Attorneys in Austin, Texas
Were you or a loved one hurt in a motorcycle accident in Austin? You may feel overwhelmed, confused, and unsure of what steps to take next. Whether the crash happened on I-35 or Sixth Street, the team at Fletcher Law Office has the knowledge and resources to build a strong case personal injury for the maximum compensation possible.
We understand the physical, emotional, and financial toll that a motorcycle accident can take on you and your family. We want to help you navigate the legal process and fight for the compensation you deserve.
Contact Gage Fletcher and his team today for a free consultation with our compassionate, experienced Austin motorcycle accident lawyers. We look forward to hearing from you and finding out how we can help.
Why Choose Fletcher Law Office, LLC
At Fletcher Law Office, LLC, we understand that every case is unique and that everyone has their own specific needs and concerns after an accident. That's why we provide personalized attention to each of our clients and work closely with them to understand their goals and objectives. We are ready to listen to your story, determine your options for pursuing compensation, and serve as your advocate throughout the claims process.
Attorney Gage Fletcher founded our firm to provide injured people access to high-quality legal help at no upfront cost. He believes there is no such thing as a small case and wants every client to receive the same compassionate representation aimed at achieving the best results possible.
We have been so successful in that mission that Avvo awarded Gage Fletcher its Clients' Choice Award, while the American Association for Justice recognizes us for our client service and results. Our conveniently located Austin office is just a fifteen-minute drive from Centennial Park and a few blocks from the Downtown MetroRail station. We are available to meet in person or virtually for added convenience.
At Fletcher Law Office, we know that you have a lot on your plate after a motorcycle accident, so just get Gage. We offer free consultations to all prospective clients. We want to explain your rights and options and provide you with the guidance and support you need during this difficult time.
Contact us today for your free consultation, and let us fight for the compensation you deserve.
Austin Motorcycle Accident Compensation
You may wonder how much your case is worth and what types of compensation you could receive. The compensation you might receive will depend on various factors, including the severity of your injuries, the extent of your medical expenses, and the impact the accident has had on your ability to work and earn a living.
Some of the types of compensation that may be available in a motorcycle accident case include:
Medical expenses. This can include hospital bills, doctor's visits, physical therapy, and any other costs related to your treatment.
Lost income. If you were unable to work as a result of your injuries, you could get compensation for the wages you lost while recovering.
Pain and suffering. Not all losses are economic in nature. You also deserve money for the physical pain and emotional distress you experienced as a result of the accident.
Property damage. You can also receive compensation for the costs to repair or replace your damaged motorcycle.
At Fletcher Law Office, our experienced attorneys have the knowledge and resources to build a strong case for the full range of compensation you need. We will work closely with you to understand your goals and objectives, so we can devise a strategy to match them.
Our attorneys will also communicate with the insurance companies on your behalf with the goal of securing the maximum amount of compensation possible. If the insurance companies won't offer a fair settlement, we can take them to trial and put the case before the court.
Important Information for Motorcyclists in Austin
Many know Austin, Texas, for its vibrant music and arts scene, delicious food, and beautiful surroundings. However, as with any large city, the roads of Austin can be dangerous, and motorcycle accidents are unfortunately all too common.
According to the Texas Department of Transportation, over 3,600 motorcycles crashed in the Austin area in just one year, resulting in more than 2,000 injuries and over 60 deaths. Some of the most dangerous areas in Austin for motorcyclists include I-35, U.S. 183, and the intersection of Lamar Boulevard and Rundberg Lane.
Moreover, Austin's growing population and increasing traffic congestion mean long commute times and dangerous traffic congestion. Along with this, the city is a popular destination for tourists, many of whom are unfamiliar with local laws and driving etiquette.
Texas state law holds that motorcyclists under 21 must wear helmets at all times. Lane-splitting—the practice of driving a motorcycle between stopped or slowed traffic—is not permitted. Motorcyclists must prove financial responsibility for any accident they cause. One way to do this is to have liability insurance with minimum limits of $30,000 for each injured person, $60,000 for all injured people, and $25,000 for property damage per accident.
The statute of limitations for injury cases in Texas is only two years, so act quickly after a motorcycle accident to protect your rights to compensation.
Types of Motorcycle Accidents and Injuries
Our attorneys have extensive experience handling a wide range of motorcycle accident cases, including those involving:
Collisions With Other Vehicles. This can include accidents involving cars, trucks, buses, and other vehicles.
Single-Vehicle Accidents. This includes crashes caused by a defect in the motorcycle or a problem with the road itself.
Hit-and-Run Accidents. We can help you find compensation if the other driver left the scene before providing their contact information or rendering aid.
Lane Splitting Accidents. We handle cases where the other driver failed to check for motorcycles before changing lanes or turning.
Defective Motorcycle Accidents. This can include accidents caused by a defect in the design or manufacture of the motorcycle itself.
Motorcycle accidents can result in a wide range of injuries, including:
Head Injuries. This can include traumatic brain injuries, skull fractures, hemorrhaging, and secondary symptoms from those injuries.
Spinal Cord Injuries. Injuries to the spinal cord may involve partial or total paralysis, loss of sensation, or nerve damage.
Broken bones. Some of the most common broken bones in motorcycle accidents include fractures to the arms, legs, or ribs.
Road Rash. This covers all injuries caused by the skin scraping against the pavement or other surfaces.
Burns. This can include injuries caused by the motorcycle catching fire or by contact burns during the crash.
Fighting the Insurance Company
The compensation for a motorcycle accident claim usually comes from the insurance company that covers the at-fault motorist. In other words, if a driver causes a motorcycle accident that injures you, their insurer will cover your costs. After all, that is the whole point of insurance.
Unfortunately, things often work differently in practice. Insurance companies are for-profit businesses that make their money by collecting premiums and lose it by paying out claims. They have a vested interest in denying any claims they can and minimizing any they have to pay out.
After you file a claim with the at-fault driver's insurer, the company will likely assign an adjuster to your case. The adjuster's job is to review the evidence, assess the damages, and negotiate a settlement with you. However, insurance adjusters are not on your side, and they may use a variety of tactics to minimize the amount of compensation you receive.
Some of the risks of negotiating with an insurance company without legal representation include:
Accepting a Lowball Settlement Offer
Insurance companies may offer you a settlement that is much lower than what your case is actually worth. They hope you're desperate enough for compensation that you will take their word on the value of your claim. Without an attorney to advise you, it can be difficult to know if the offer is fair.
Not Understanding the Full Extent of Your Losses
Insurance adjusters may try to downplay the severity of your injuries or the impact the accident has had on your life. Without an attorney to help you document your losses, it can be difficult to prove the value of the compensation you deserve.
Not Knowing the Process
Insurance adjusters may try to take advantage of your lack of legal knowledge to get you to accept a settlement that is not in your best interest. They might try to shift the blame onto you, making you think they don't owe you as much as they do. A lawyer can explain your rights to you and fight back against these tactics.
What to Do After an Accident
If a motorcycle accident injured you or a loved one, it's important to take immediate steps to protect your rights and preserve your ability to seek compensation. While it may be overwhelming to think about what to do next, you can do a few key things to help your case.
First and foremost, you must seek medical attention as soon as possible. Even if you don't think you've been seriously injured, it's best to get evaluated by a doctor to document any injuries and begin treatment as soon as possible.
Follow any treatment plans your doctor recommends. Doing so is vital for two reasons: it improves your chance of recovery and shows the insurer that you take your recovery seriously. Keep detailed records of all your medical expenses, including receipts, invoices, and other documentation.
It's also a good idea to write your thoughts and feelings about the accident in a journal. Doing so can help you remember important details about the accident, which your attorney can use as evidence in your case.
Avoid posting about the accident on social media. Insurance companies and defense attorneys may use your social media posts to argue that your injuries are not as severe as you claim or to suggest that you were at fault for the accident.
Finally, get in touch with an experienced motorcycle accident attorney in Austin. The sooner you do, the sooner they can get to work pursuing compensation on your behalf.
Motorcycle Accident Attorneys Work With the Evidence You Have
If possible, you should take photos of the accident scene, get the other driver's insurance info, and collect the contact info of any eyewitnesses. But this is often not practical. Fortunately, an experienced attorney can secure the evidence you need to build a strong case. Our attorneys have the resources and experience to investigate the accident and gather key evidence, such as witness statements and accident reconstruction reports.
One of the most important things to supply your attorney with is evidence of lost wages or other financial losses you have suffered due to the accident. This evidence can include pay stubs, tax returns, and other financial records.
Keep track of any other expenses you have incurred due to the accident, such as transportation costs to and from doctor's appointments or expenses related to home modifications you've had to make because of your injuries.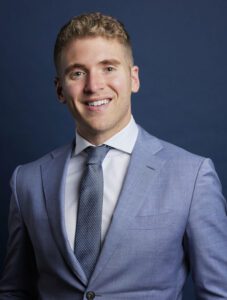 The Motorcycle Accident Attorneys at Fletcher Law Office, LLC Can Help
Here at Fletcher Law Office, LLC, we offer free consultations and work with you to understand your goals and objectives. We are ready to handle every aspect of your motorcycle accident claim, from handling the insurance companies to negotiating settlements. We can even take your case to court if that becomes the best way to pursue the full recovery you deserve. That way, you can focus on what matters most: getting better.
We know just how much time and effort goes into recovery, and that's why we take a top-down approach so that you never feel overwhelmed or alone. Our dedicated attorneys are standing by to listen to your story and give you the help you need.
If a motorcycle accident left you injured in Austin, just get Gage. Give us a call today at (512) 619-4006 or contact us online for your free consultation with our Austin motorcycle accident lawyers.