Pedestrian Accident Attorneys in Austin, Texas
If you have been injured as a pedestrian in Austin, Texas, you could deserve compensation for your injuries and other losses. When the unthinkable happens, and someone else's carelessness injures you, Gage Fletcher's Austin pedestrian accident lawyers at Fletcher Law Office can seek the compensation you deserve. We have a proven track record of success in representing pedestrian accident victims, so let us put our experience and skills to work for you.
Our Austin personal injury lawyers review your case and explain your legal options when you call us or reach out online for your free consultation. Don't delay. Just Get Gage.
Why Choose Fletcher Law Office?
If you're struggling financially and need help after a pedestrian accident, choosing a good attorney can significantly increase your chances of winning the financial relief you deserve. You need a dedicated lawyer who will use their knowledge and resources to protect your rights and pursue fair compensation. The attorneys at Fletcher Law Office can help.
At Fletcher Law Office, we offer intelligent and compassionate legal representation to those who get hurt due to the wrongful actions of others. Our attorneys have a track record of securing favorable outcomes across all injury claims, including pedestrian accidents. Our firm has obtained substantial client settlements, and we're ready to work tirelessly to maximize your compensation.
Founding attorney Gage Fletcher has extensive experience helping injury victims stand up to big insurance companies with corporate legal teams and deep pockets. Mr. Fletcher is aware of the complex and daunting nature of the legal system, so he works closely with his clients to identify reasonable goals and pursue the best outcome possible in each case. At our firm you can hire a pedestrian accident lawyer or Austin car accident lawyer, and understands the evidence As your case progresses, you can expect regular updates and constant communication from our team.
We offer our services on a contingency fee basis, which means you pay nothing upfront or out-of-pocket when you hire us to take on your case, and we don't charge you at all unless we win money for you. To learn more about your options after a pedestrian accident in Austin, don't hesitate to contact us for an initial case review.
Compensation for Pedestrian Accidents
If your medical bills are piling up and you're still too hurt to go back to work, you might wonder how much compensation you could get for a pedestrian accident. The value of a pedestrian accident claim can vary widely based on several factors, including the severity of your injuries and how those injuries affect your day-to-day life.
With a successful pedestrian accident injury claim, you could get money as compensation for the following types of losses:
Hospital bills and other medical expenses you incur due to the accident
Medical expenses you will likely incur in the future due to your injuries
Incidental expenses, such as out-of-pocket costs for medical travel
Reduced income from any time you miss work due to your injuries
Projected losses in future earning potential due to permanent injuries
Subjective losses, such as pain, suffering, and diminished quality of life
Austin Pedestrian Accident Facts and Statistics
According to recent local news reports, the rate of pedestrian fatalities in Austin during one recent year was higher than the rate of deaths in any other type of traffic crash. More than 108 pedestrians died in Austin traffic accidents that year, and pedestrian deaths accounted for more than 40 percent of all traffic fatalities, a 10 percent increase over the rate of pedestrian deaths the year before.
Local authorities cite speeding and impaired driving as contributing factors to this disturbing trend.
Here are some critical local traffic laws that aim to prevent pedestrian accidents in Austin:
Drivers must always yield to pedestrians in crosswalks, even when preparing to make a legal left- or right-hand turn.
Drivers must yield to pedestrians when backing out of or pulling into a driveway, alley, or parking space.
Drivers may not pass other vehicles that have stopped to allow pedestrians to cross the street.
Pedestrians must always use any accessible and available sidewalks.
Pedestrians must yield to vehicles when crossing the road at any location that is not a designated crosswalk.
Pedestrians must follow all applicable traffic control devices and signage.
Pedestrians may not cross intersections diagonally unless a police officer or traffic control device expressly authorizes it.
Pedestrians must use overpasses or underpasses to cross certain streets in Austin, including I-35, the MoPac Expressway, U.S. 290 East, and U.S. 183 from U.S. 290 East to Farm Road 969.
Despite these local laws, pedestrian accidents happen all too often in Austin. If you get hurt in an Austin pedestrian accident, the trusted attorneys at Fletcher Law Office can help you demand the fair compensation you deserve.
Types of Pedestrian Accidents and Pedestrian Accident Injuries
Here are some of the most common Austin pedestrian accidents:
Crosswalk accidents. A crosswalk accident occurs when a motorist collides with a pedestrian who is crossing the street at a designated crosswalk.
Left-hand turn accidents. A left-hand turn accident occurs when a driver turns left and strikes a pedestrian crossing the street or walking on the sidewalk.
Right-hand turn accidents. A right-hand turn accident occurs when a motorist turns right and hits someone crossing the street or walking on the sidewalk.
Backing-up accidents. A backing-up accident occurs when a driver backs out of a driveway or parking space and strikes a pedestrian behind the vehicle.
Sideswipe accidents. Sideswipe accidents occur when drivers hit pedestrians with the sides of their vehicles as they walk along the road.
Hit-and-run accidents. Hit-and-run accidents occur when vehicle drivers collide with pedestrians and illegally flee the accident scene.
Parking lot accidents. Parking lot accidents occur when motorists hit pedestrians in parking lots, garages, and other confined parking spaces.
Pedestrians are the most vulnerable road users by far. Unlike vehicle occupants, pedestrians do not have airbags, seatbelts, or steel vehicle frames to shield them from the worst of a crash. Pedestrians don't even have thick riding gear, like motorcyclists, or protective helmets, like bicycle riders.
As a result, pedestrians commonly suffer severe injuries in traffic accidents, such as:
Head and neck injuries
Facial and dental injuries
Traumatic brain injuries (TBIs)
Back and shoulder injuries
Spinal cord injuries (SCIs)
Partial or total paralysis
Abdominal and internal injuries
Arm, elbow, wrist, and hand injuries
Dislocated or broken bones
Permanent scarring and disfigurement
Amputation and loss of limb
Bruises, lacerations, and puncture wounds
Soft tissue strains, sprains, and tears
Leg, knee, ankle, and foot injuries
Road rash and other burn injuries
Emotional and psychological injuries
Post-traumatic stress disorder (PTSD)
Fatal injuries and wrongful death
Filing an Insurance Claim After a Pedestrian Accident
When you file an insurance claim after a pedestrian accident in Austin, your first step will be figuring out which insurance policies apply to your situation.
These could include:
Auto liability insurance. If the driver who hits you carries liability insurance, their auto insurance policy should cover the cost of your crash-related injuries. However, remember that Texas does not explicitly require drivers to carry auto insurance, so not all motorists have it.
Uninsured/underinsured motorist insurance. If the driver who hits you has no or insufficient insurance, your auto insurance might pay for your injuries if you have optional uninsured (UM) or underinsured motorist (UIM) coverage.
Personal injury protection coverage. If your auto insurance policy includes personal injury protection (PIP) coverage, it should cover your medical expenses, lost income, and other costs related to a pedestrian accident.
Health insurance. If you have a health insurance policy, it might cover the medical expenses you incur due to the accident. But remember that some health insurance policies require you to seek coverage from other sources before they pay for an injury claim.
An experienced pedestrian accident lawyer can help you understand the types of coverage available to you and gather evidence to prepare your claim. Substantial evidence is crucial to building a solid case, as is filing the necessary claim paperwork promptly and accurately.
Insurance companies will look for any reason to deny or minimize your claim. That's why you should always seek help from an injury lawyer who can communicate with the insurance company on your behalf and work to resolve your claim while you focus on healing.
What to Do if a Pedestrian Accident Hurts You
If you get hurt in a pedestrian accident, lay a strong foundation for your case and protect your health.
If you did not receive emergency treatment, seek medical care as soon as possible so that a professional can diagnose, treat, and document your injuries.
Follow your doctor's care plan closely and attend all follow-up appointments.
Gather evidence from the accident scene, including photos of your injuries, the clothes you were wearing when the crash occurred, pictures of the vehicle that hit you, the driver's contact and insurance details, and statements from witnesses
Hang on to medical bills, pay stubs, and proof of other crash-related losses.
Start a pain journal to record observations about the pain and physical limitations you experience from the pedestrian accident.
Avoid sharing any information or photos online while your claim is pending.
Watch what you say to the driver, their insurance company, and any other third parties before you discuss your case with an attorney.
Pedestrian Accident FAQs
Here are some straightforward answers to our most frequently asked questions about Austin pedestrian accidents:
Do I still need to file a personal injury claim if the driver got a ticket?
Yes. Just because the police gave the driver a ticket or arrested them for breaking the law doesn't mean you automatically get money for your injuries. A traffic ticket or arrest has no direct impact on your pedestrian accident claim, which is a civil matter. You will still need to file an insurance claim or personal injury lawsuit to demand compensation.
What if I was jaywalking when the accident occurred?
You could still have a pedestrian accident claim against a driver if you were jaywalking when the crash happened. Texas law allows you to file a personal injury claim even if you partially caused the crash, so get help from our lawyers if you think the other side will accuse you of wrongdoing.
How long do I have to file an injury claim after a pedestrian accident?
You have two years from the date of the pedestrian accident to sue the driver that hit you. If you try to file a lawsuit after the two-year deadline, the court will likely dismiss your case, and you will lose your right to demand a fair recovery in court. Discuss your injury case with a trusted attorney as soon as possible after a pedestrian accident.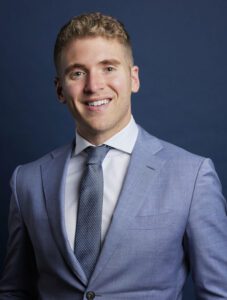 Contact a Pedestrian Accident Attorney in Austin
If you still have questions about your rights or wish to discuss your pedestrian accident case with a qualified attorney, contact Fletcher Law Office immediately.
Just get Gage. Our award-winning legal team can advocate for you and help you pursue the compensation you deserve for medical bills, lost wages, and other losses. Let us handle the details of your case so that you can focus on moving forward.

Contact our pedestrian accident attorneys in Austin now at (512) 619-4006 to get started with your initial case review.