Premises Liability Attorneys in Austin, Texas
You should not worry about your safety when visiting a business or someone's home in Austin. However, property owners often fail to fix hazards, prevent accidents, and keep guests safe. As a result, slips, falls, or other accidents leave many people with severe injuries every year.
These injuries can have permanent physical and mental side effects, and in some cases, they keep people from working or enjoying their favorite activities. A premises liability accident can also cost injury victims thousands of dollars in medical bills and lost wages, leading to significant financial stress.
If you sustained injuries on someone's property, Our Austin personal injury lawyers can pursue compensation for you. Our Austin premises liability attorneys provide aggressive, compassionate representation to every client, and we tailor our services to each client's needs.
While other law firms take a one-size-fits-all approach to personal injury cases or focus on reaching quick settlements, Gage Fletcher and his team use thoughtful strategies to help clients recover maximum compensation.
You do not owe us any fees unless we obtain compensation for you, so you can rest assured that hiring a lawyer will give you the best chance at a successful outcome.
You have nothing to lose, so just get Gage. Call us in Austin today or visit our contact page to get started with a consultation with our Austin premises liability attorneys.
Why Choose Fletcher Law Office for Your Austin Premises Liability Case
While you have many premises liability lawyers to choose from in Austin, the attorney you choose should have the experience and skills to win your case. At Fletcher Law Office, we have successfully handled several injury cases and obtained numerous six-figure settlements for our deserving clients.
Here are a few reasons to choose Fletcher Law Office after an Austin premises liability accident:
We put people first. Some premises liability law firms care more about profits than people and want clients to accept quick settlements. That way, the firm can collect its fees and move on to the next case. At Fletcher Law Office, we focus on our clients' needs and take the time to understand their concerns. Our premises liability attorneys know how an accident can ruin a person's life, and we will do whatever we can to help an injury victim move forward.
We provide honest, straightforward advice. When you have sustained severe injuries in an accident, you need a lawyer who will give you straight answers to your questions. We respond promptly to clients and provide clear, helpful solutions. You need to trust your lawyer, and we will work hard to earn your trust.
We do not back down from challenges. Insurance companies often try to intimidate plaintiffs into accepting lowball offers after premises liability accidents. But our team knows how devastating these accidents can be and how important it is for you to recover maximum compensation. We will aggressively protect your rights if an insurance company pressures you to accept an unreasonable offer. We will take insurance companies to court to get you a better settlement.
If you have any questions about our firm or our services, we will happily answer them during an initial consultation.
How Much Is an Austin Premises Liability Case Worth?
When someone comes to us after a premises liability accident, their first question is usually, "How much is my case worth?" While we cannot estimate the value of your case until we investigate the accident and identify all possible sources of compensation, you could receive financial relief for many losses if you win your case.
Your compensation in a premises liability case may include money for:
Medical bills. You may be able to recover money for prescription drugs, doctor's appointments, the cost of transportation to your appointments, hospital stays, physical therapy, lab work, and other medical expenses related to the accident. If you need ongoing care after the accident, you can recover compensation for the cost of future treatments.
Lost wages and reduced future earnings. Your injuries may keep you from working for several weeks or months, costing you a significant portion of your annual income. You have the right to compensation for your lost wages as part of a premises liability claim. Furthermore, you could get compensation for your reduced future earnings if your injuries cause any long-term disabilities.
Physical pain. Many people hurt in premises liability accidents experience extreme pain from their injuries. Your pain may significantly affect your quality of life and keep you from participating in hobbies, sports, or other activities. Recovering compensation for your physical pain can be challenging, but an experienced attorney can help.
Emotional distress. People often underestimate the emotional effects of a serious accident. The pain from an accident can be overwhelming, and it could be months or years before your life returns to normal. If you suffer from depression, anxiety, or another mental health condition after an accident, a premises liability lawyer can help you claim compensation for emotional distress.
Diminished quality of life. A long-term disability after an accident may prevent you from performing daily tasks or working, which can lower your quality of life. A personal injury attorney can help you seek compensation for how an accident has affected your everyday life.
Austin Premises Liability Laws
Before a plaintiff can recover compensation after a premises liability accident, they must show how the property owner's failure to maintain the premises caused their injuries. Under Texas law, the duty of care a property owner owes a visitor to their premises depends on why the visitor was on their property.
Texas premises liability law defines three visitors:
Invitees. Invitees are on someone's property for the owner's benefit. For example, a customer visiting a business or restaurant is an invitee, assuming they are on the property with permission. State law says property owners owe invitees the highest level of care. Property owners must fix known hazards promptly, warn guests of potential dangers, and check the grounds periodically for possible risks.
Licensees. Licensees are on someone's property for their own benefit. An example of a licensee is a social guest visiting someone's home. Property owners must warn licensees of known hazards on the premises, but they usually are not liable for injuries caused by hazards they did not know about.
Trespassers. Trespassers are on someone's property without the owner's permission. Property owners owe trespassers a minimal level of care, and, in general, they only owe trespassers a duty not to cause them harm intentionally. Children are an exception if a so-called "attractive nuisance" like a swimming pool entices them onto a property.
Another fundamental law to remember in Austin premises liability cases is Texas's statute of limitations for personal injury lawsuits. According to state law, you must file a lawsuit two years from the date of a premises liability accident. If you wait too long to take legal action, the courts will dismiss your case, and you will lose your chance to seek compensation in civil court.
You can still file an insurance claim after the two-year deadline, but you lose leverage in settlement negotiations with an insurer without the threat of a lawsuit. An attorney can keep track of crucial deadlines to ensure you have the best chance at a successful outcome.
Common Premises Liability Injuries and Accidents in Austin
Premises liability accidents in Austin frequently cause severe injuries, including:
External injuries to the head or face
Spinal cord injuries, including partial or complete paralysis
Back injuries
Neck injuries
Injuries to internal organs
Internal bleeding
Broken bones
Sprains, strains, or other soft-tissue injuries
Lacerations and bruises
Some of the most common causes of slip and falls, trip-and-falls, and other premises liability accidents include:
Wet floors. Spilled liquids, floor cleaning products, bad weather, and other hazards can cause someone to lose their balance and fall.
Loose objects or debris on the floor. If businesses and property owners do not keep their walkways clear, visitors can slip or trip, potentially leading to severe injuries.
Loose floor tiles or carpeting. Loose tiles and carpets can create an uneven floor surface, which can cause someone visiting the property to lose their balance and fall.
Stray power cords. Businesses and property owners need to keep pathways free of electrical cords to minimize the chance of someone tripping and sustaining an injury.
Broken or uneven parking lots and sidewalks. A property owner's duty to visitors does not necessarily end when visitors walk out the door. Property owners are often responsible for maintaining adjacent sidewalks and parking lots. If someone slips or trips while walking on the sidewalk or in a parking lot, the property owner could be liable for their injuries.
Broken handrails or stairways. Visitors are much more likely to fall on someone's property without sturdy handrails on stairways. Similarly, accidents can happen if property owners do not maintain and fix broken or uneven stairways.
Poor lighting. People might fail to see and avoid obstacles in poor lighting conditions. Poor interior or exterior lighting can camouflage potential hazards in buildings or around properties, leading to an accident.
Poorly maintained parking garages. Spills, leaks, poor lighting, and other hazards in parking lots can create accidents if property owners ignore them.
Sloped pathways without proper handrails. People with injuries or physical disabilities often use ramps to enter or exit buildings. Someone could easily lose their balance if these ramps do not have appropriate handrails.
Swimming pools. Water splashed from a pool can cause visitors to slip and fall when walking around the pool. Children sometimes fall into unattended pools and can suffer severe injuries or drown.
Construction sites. Construction sites contain many hazards that can lead to a premises liability accident, from open pits and loose debris to spilled chemicals and heavy industrial equipment.
Insurance Issues With Premises Liability Cases
If you suffered injuries on someone's property, the property owner and the insurance company might try to minimize or deny your claim. They may try to shift blame or show you caused your injuries.
Proving a property owner failed to uphold their duty of care can require a premises liability attorney who can:
Gather evidence to show how the property owner acted negligently and is liable for your injuries
Document your injuries to help you recover maximum compensation for medical bills
Communicate with the insurance companies and other parties on your behalf
File the necessary paperwork promptly and accurately
Negotiate a fair settlement
Bring your case to court if necessary
What to Do After an Austin Premises Liability Accident
Protecting your rights as best you can if you sustain injuries on someone's property is critical.
To protect your right to compensation:
Notify the property owner about the accident or ask someone else to make the report for you if your injuries prevent you from making the report yourself. Make sure the owner makes a written report about the incident.
Take pictures of the spot where the accident happened and any nearby hazards.
Look around for security cameras and note the cameras' locations.
If anyone witnessed the accident, ask them for their name and contact information.
Seek medical attention immediately and ask your doctor to provide you with a copy of your medical records.
Save receipts, bills, invoices, and other evidence showing your injuries' cost.
Do not make any social media posts about the accident.
Only speak to insurance companies once you have talked to a lawyer.
Hire a premises liability attorney right away.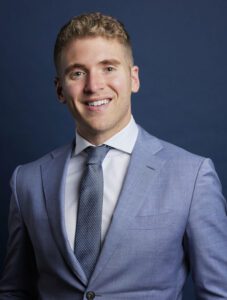 Contact an Austin Premises Liability Lawyer Now
If you suffered an injury on someone's property, you could seek compensation for your losses. We understand you may feel overwhelmed after an accident, so we want to help by handling every detail of your case.
Our Austin premises liability attorneys will aggressively advocate for your rights while making the legal process go as smoothly as possible. We can help you pursue financial relief for your medical bills, lost income, and other expenses related to the accident.
If someone's unsafe property injured you in Austin, just get Gage. Call our office today at (512) 619-4006 or visit our contact page to consult our Austin premises liability lawyers.