Placing your trust in a stranger isn't easy, and when you order an Uber or Lyft, you expect to reach your destination safely. Unfortunately, accidents happen. If an accident that occurred while you were using a rideshare service injured you, having an Austin rideshare accident lawyer on your side can make all the difference in your case.
At Fletcher Law Office, we know how difficult it can be to deal with the aftermath of a rideshare accident. Piling medical bills, emotional distress, and lost income can make you feel helpless. We're committed to helping you through the legal system and will support you every step of the way.
Take advantage of our free, no-obligation initial consultation, where one of our personal injury lawyers will review your case and discuss the best course of action for your claim.
Don't wait to get the representation you deserve to pursue the compensation you need. Call us today for a free consultation, and Just Get Gage!
Why Choose Fletcher Law Office?
Being injured in a rideshare accident can be a stressful and life-altering event. At Fletcher Law Office, we understand just how much of an impact the aftermath of a rideshare accident can be on your life. That's why we strive to help each of our clients receive the compensation they need to move forward.
Our team of experienced attorneys has a proven track record of successfully handling rideshare accident cases and will work tirelessly to protect your rights. Every case is unique, so we take the time to listen to our client's stories and understand their specific needs. We'll handle every aspect of your case.
When you hire us, we can:
Investigate the claim to determine all potentially liable parties
Gather evidence, including getting witness statements, video surveillance footage from nearby establishments, and obtaining documentary evidence to support your claim
Handle all communications with the insurance company so you won't have to risk inadvertently saying something that could harm your claim
Negotiate with the at-fault parties for a full settlement
If we can't reach a settlement, we will take your case to trial
<iframe width="200" height="113" src="https://www.youtube.com/embed/f2OdMNnBD5M?feature=oembed" frameborder="0" allow="accelerometer; autoplay; clipboard-write; encrypted-media; gyroscope; picture-in-picture; web-share" allowfullscreen title="Fletcher Law | Stop the Drag"></iframe>
Compensation After a Rideshare Accident
Rideshare companies like Uber and Lyft must carry insurance policies that will provide coverage in case of an accident. However, navigating the process of getting compensation for rideshare accidents can become complicated, and seeking the advice of an experienced personal injury attorney can make all the difference in your case.
Even though the rideshare companies have insurance policies with large policy limits, there's no guarantee you'll get that money. Depending on the status of the rideshare driver at the time of the accident, your compensation could come from the driver's individual policy instead of the rideshare company's policy.
You might receive compensation for the following if a rideshare accident in Austin hurt you:
Medical expenses: This includes emergency room visits, surgeries, doctor's office visits, hospital bills, medication, and rehabilitation.
Lost income: For any income that you've lost due to the accident, including reduced work hours, missing days of work, or an overall loss of earning capacity, you may receive compensation.
Pain and suffering: You could obtain compensation for any physical or emotional suffering, including trauma and mental anguish you've endured after a rideshare accident.
Property damage: If there was damage to your property due to the accident, you might receive compensation to repair or replace the items.
Exemplary damages: In some instances, you could claim these damages. The court might award them when the at-fault party exhibited fraudulent, malicious, or grossly negligent behavior. Courts award exemplary damages to deter the at-fault party and others from repeating this behavior in the future.
Several factors, including the severity of your injuries and the extent of damage to your property, will determine the amount and types of compensation you may receive after a rideshare accident. An experienced rideshare attorney can help you understand your rights, pursue compensation on your behalf, and negotiate with the insurance companies.
Austin Statistics, Information, and Statute of Limitations
Known for its live music, technology, and fun outdoor activities, Austin is the 11th most populous city in the United States. It attracts a wide array of individuals, from young college students to families with small children, and has a population of over 1 million people. Unfortunately, as the number of city residents grows, so does the number of accidents on the road.
The Texas Department of Transportation reports almost 5,000 traffic fatalities in auto accidents in the state in recent years, nearly a 16 percent increase from the previous year.
The following are some of the most dangerous intersections in Austin.
I-35 and Riverside Drive
Lamar Boulevard and Parmer Lane
North Lamar Boulevard and Rundberg Lane
West William Cannon Drive and South First Street
The time limit set by Texas's statute of limitations for filing a personal injury lawsuit is two years from the accident date. If you fail to file your lawsuit within the statutory period, you could risk losing your right to seek compensation in court.
What Are The Common Types of Rideshare Accidents and Injuries?
Rideshare services like Uber and Lyft have revolutionized the way we get around. Unfortunately, rideshare accidents are becoming increasingly common.
The most common type of rideshare accidents include:
Rear-end collisions: These types of accidents occur when a rideshare vehicle strikes the car in front of it.
T-bone accidents: When a rideshare vehicle collides with the side of another car, it's known as a T-bone accident.
Head-on collisions: These front bumper-to-front bumper accidents can lead to catastrophic injuries and are some of the most severe, often resulting in fatalities.
Pedestrian accidents: When a rideshare driver hits a pedestrian, it can lead to injuries like broken bones, traumatic brain injuries, and spinal cord injuries.
Rollover accidents: These accidents can cause serious injuries, such as traumatic brain and spinal cord injuries.
Distracted driving accidents: Rideshare drivers may become distracted by their phones, GPS systems, or other devices, leading to accidents.
Unfortunately, rideshare accidents can also cause a wide range of injuries, from minor cuts and bruises to severe, life-altering injuries.
Some of the most common injuries we see in rideshare accident cases include:
Whiplash and other neck injuries
Back injuries
Head injuries, including concussions and traumatic brain injuries
Spinal cord injuries, including paralysis
Broken bones
Soft tissue injuries
Internal injuries
Burns and abrasions
Even if you feel fine after a rideshare accident, seeking medical attention as soon as possible is crucial. Some injuries, like whiplash, may not show symptoms until days or weeks after the accident. Seeking medical attention ensures you get the care you need and creates a record of your injuries that can support your injury claim.
At Fletcher Law Office, we understand the physical, emotional, and financial toll a rideshare accident can take on your life. That's why we're committed to fighting for your rights and helping you get the compensation you deserve.
Dealing With the Insurance Company
After a rideshare accident, your attorney will file a claim with the at-fault party's insurance company to get the compensation you need. Insurance companies are businesses, and their primary goal is to maximize profits. They make money by collecting premiums from policyholders and paying as little as possible in claims. That means they will do everything they can to avoid paying a settlement to you.
Insurance companies have many tactics to reduce the amount they pay accident victims. They may try to shift blame onto the injured person or argue that the injuries sustained were not severe enough to warrant a large payout. They may also pressure victims into accepting a quick settlement that is much less compensation than they deserve.
Fighting the insurance company after a rideshare accident can be frustrating and time-consuming. Victims often find themselves going up against an army of trained lawyers and adjusters who work diligently to minimize payouts. Insurance companies have extensive resources and are not afraid to use them to their advantage.
If an insurance adjuster calls you, they might act friendly and concerned, giving you the impression that they care about your well-being. That might be true to a degree, but the adjuster is an insurance company employee. They are much more interested in getting you to accidentally say something that could harm your case than they are in how you feel.
That's where Fletcher Law Office comes in. When an insurance agent calls you, refer them to our office. We will handle them.
Our experienced attorneys have a proven track record of successfully going up against the insurance companies for our clients. We understand the tactics that insurance companies use and know how to counter them. We will work tirelessly to gather evidence, build a strong case, and negotiate with the insurance company to try to reach an appropriate settlement for our client.
Steps to Take After an Accident
Being injured in a car accident can be a traumatic experience, and it's understandable if you're feeling overwhelmed in the days and weeks following the incident. However, it's essential to take specific steps to ensure that you protect yourself and your legal rights.
The first thing you should do after a rideshare accident is to seek medical attention. Even if you aren't in any immediate pain, seeking medical attention as soon as possible after a rideshare accident is crucial. The symptoms of some injuries might not manifest immediately after the accident. A complete examination from your primary care provider can ensure that injuries don't go undetected.
Be sure to attend all follow-up appointments and comply with all medical treatment recommendations. Failing to do so can harm your case and reduce the amount of compensation you can receive.
Next, you should contact a personal injury lawyer. The last thing you should have to worry about after an accident that wasn't your fault is dealing with paperwork, deadlines, and conversations with insurance adjusters, where you have to be constantly on your guard to keep from harming your case. Hiring a lawyer you trust will make claiming the compensation you deserve much easier. You can tell them all about your case and let them get on with the work of protecting your interests and getting you money.
It's best to avoid posting anything about the accident on social media, as insurance companies and defense attorneys may find and use this information against you to try and reduce your settlement.
When the insurance company calls you and asks you for a recorded statement, you should refer them to your lawyer. Don't sign any documents until you've talked to your lawyer and they've reviewed the documents.
Your personal injury lawyer will help you through the legal process and determine the best course of action for your case. If you and the at-fault party's insurance company cannot reach a settlement, your lawyer may file a lawsuit on your behalf.
Get in Touch With Fletcher Law Firm for Help With Your Rideshare Accident Case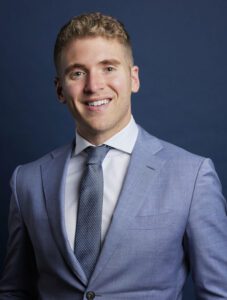 Our founding attorney, Gage Fletcher, founded his firm on the principle that the people in his community needed compassionate, powerful, and dedicated legal representation. He brings his skill and experience as a civil litigation attorney to all his cases, and his focus is on protecting Americans' rights.
Our attorneys will handle every aspect of your case, allowing you to focus on your recovery. We understand that each case is unique, which is why we provide personalized attention to each client to ensure we meet their specific needs.
At Fletcher Law Office, we can provide you with the legal guidance and support you need to pursue compensation after a rideshare accident caused your injuries. We believe that every client deserves the highest level of care and attention, which is why we work tirelessly to fight for your rights and help you obtain the maximum compensation available in your case. Don't wait to get the help you need.
Contact us today at (512) 619-4006 for your free consultation. We're here to help you every step of the way.
Call us and Just Get Gage!
"His customer service truly made him stand out and I recommend him to everyone! Thank you Gage for making this so easy!"
Joey B.