Car Accident Compensation Claims
Car Accident Compensation Claims
Suffering serious injuries in a car accident can be physically painful, emotionally traumatizing, result in severe injuries, and prove costly for victims. If you suffered injuries in a car accident that was not your fault, and now the medical bills and other expenses are mounting, you could potentially recover compensation for your injuries, lost wages, property damage, and pain and suffering. If another driver's carelessness or recklessness caused your car accident, you may have the right to receive more compensation than you realize under a car accident compensation claim. Consider visiting with an experienced Austin car accident attorney at Fletcher Law Office at (816) 631-2868 today for a free evaluation of your case.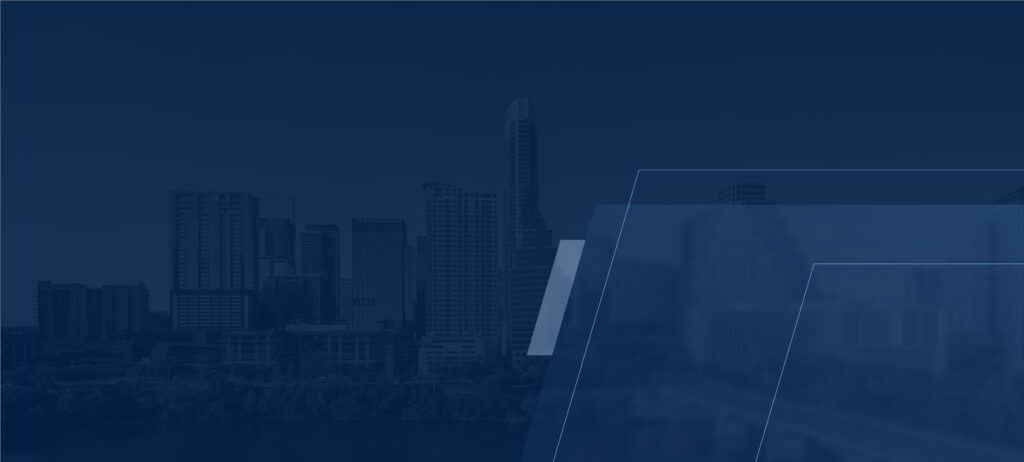 Causes of Austin, TX Car Accidents
While there may be many different reasons and causes for car accidents, in order to have a car accident compensation claim in which a victim has the legal right to receive compensation for your injuries and losses, the victim will have to prove the other driver's fault and negligence. In some cases, car accidents result from a defective vehicle or car part. However, the National Highway Traffic Safety Administration (NHTSA) states that the majority of car accidents occur directly as a result of driver-related negligence, such as inattention or driving too fast. Some of the ways in which a driver's carelessness or recklessness can cause an accident include the following reasons listed below.
Speeding
The facts clearly indicate that speeding kills. In 2018 alone, 9,378 people died in car accidents involving a speeding driver. Speeding does not only include driving in excess of the posted speed limit but also driving too fast for road or weather conditions. Speeding is illegal and classified as aggressive driving. If a speeding driver caused your car accident, you could potentially hold them liable, and receive compensation for your injuries, losses, and damages.
Distracted Driving
Distracted driving does not just include texting while driving. In fact, anything that takes a driver's attention away from the road can be considered distracted driving. This can include eating and drinking while driving, talking to passengers in the vehicle, adjusting the stereo or navigation system, or even putting on make-up. It is a driver's legal responsibility to pay full attention to the road and traffic at all times. Failure to have complete attention on the roads often leads to catastrophic accidents, injuries, and fatalities.
Driving Under the Influence of Drugs or Alcohol
Driving intoxicated is called "driving under the influence" (DUI) in Kansas and "driving while intoxicated" (DWI) in Missouri, and unlawful in both states. According to the Centers for Disease Control and Prevention, almost 30 people die in the United States every single day in an accident involving an intoxicated driver. Driving under the influence also includes driving while taking drugs that impair cognitive thinking and mental clarity. Prescription drugs can also interfere with the ability of a driver to operate a car safely. If a drunk driver (or otherwise impaired driver) caused your car accident and left you with injuries and losses, you have the legal right to pursue a car accident compensation claim to receive reimbursement for your out-of-pocket expenses and future expected losses.
Driving While Fatigued
While driving fatigued on its own is not necessarily considered against the law, driving while drowsy or fatigued can cause horrific car crashes. If a driver falls asleep at the wheel and causes an accident, they could be facing a careless or reckless driving charge. Any accident victims that suffer injuries or losses as a result of their negligence could potentially have a car accident compensation claim. Depending on the circumstances of your car accident, proving negligence can be challenging, especially if several vehicles are involved in your accident. A car accident lawyer can assess your case, determine whether you have legal recourse, and build a strong personal injury case on your behalf.
Types of Compensation You Could Receive
While every car accident is different, if someone else's negligent behavior caused your accident, you have the legal right to bring a car accident compensation claim against them and potentially receive monetary restitution for your injuries and losses.
Economic Losses
Compensation will depend on the severity of your injuries and circumstances of your accident, and can include economic damages such as:
Medical expenses and future medical expenses
Lost income and future lost income
Replacement or repair of your car and other property damage
Out-of-pocket expenses
Non-Economic Losses
You could also potentially receive non-economic losses with a car accident compensation claim. In fact, if you suffered debilitating or long-term injuries, non-economic damages can make up a considerable part of your final settlement. However, since non-economic damages can be challenging to calculate, you should consult with a car accident lawyer for advice in order to ensure your legal rights remain protected. Non-economic damages can include, among others:
Physical pain and suffering
Emotional anguish
Inconvenience
Loss of consortium
Loss of quality of life
Disability
Scarring and disfigurement
Loss of a sense (such as eyesight)
You could also potentially recover other non-economic damages depending on your particular accident and the facts and circumstances surrounding your injuries.
Punitive Damages
Occasionally, a court determines that the defendant acted particularly recklessly in causing a car accident. In these cases, the defendant may be ordered to pay punitive damages to a plaintiff in addition to any compensation. If you would like to find out what your car accident compensation claim may be worth, you should consider visiting with an experienced car accident lawyer at Fletcher Law Office today for assistance.
Determining the Value of Your Car Accident Compensation Claim
Determining the total value of accident compensation claims can be complex and challenging, especially without professional legal help. Unlike the value of damaged property such as a car, which is easily quantified, calculating damages from injuries can be much more subjective. Damages can also depend on the injured person. An elderly accident victim who suffered fractures in a car crash, for example, may be disabled for life. They may experience much greater physical and emotional pain than a young adult who may heal quickly from similar injuries. Therefore, having a dedicated car accident lawyer by your side can be crucial for determining the value of your car accident claim. An experienced car accident lawyer can also prevent you from leaving money on the table in any negotiations with an insurance company.
Contact Us Today for Help with Your Austin Car Accident Compensation Claim
If someone else's carelessness or recklessness caused your car accident resulting in injuries and financial losses, they have a legal responsibility to make you whole again. You do not have to struggle with insurance company negotiations or attempting to file a lawsuit by yourself. Fletcher Law Office can help you every step of the way by helping you with the following:
Determining all liable parties in your claim
Communicating and negotiating with the applicable insurance companies
Gathering the evidence to prove your claim
Conducting an independent investigation if necessary
Providing expert witnesses if needed
Representing you in court if you do not receive the settlement you deserve from an insurance company
Do not wait to seek justice as there are time limits for filing personal injury and wrongful death lawsuits in Missouri and Kansas. The sooner you act, the sooner your lawyer can start to work for you, protect your rights, and potentially help you get justice and compensation. Find the answers to your questions and explore your legal options in a free consultation. Contact Fletcher Law Office now for your complimentary appointment to discuss your car accident case at (816) 631-2868.