Hiring A Car Accident Lawyer Without Car Insurance
You still have options to hire a car accident lawyer, even without car insurance.
If you've been in a car accident and don't have car insurance, you may be wondering if it's still possible to hire a car accident attorney. The good news is that many Austin car accident lawyers contingency fee arrangements.
This means that no up-front payment is required and the lawyer will only receive payment when they successfully recover compensation for your injuries. Reach out to one of our Austin car accident lawyers to learn more. Our car accident law firm is well equipped to help get your case started when you do not have car insurance. We understand how the car insurance company will handle your claim, and have experience with personal injury cases where our clients to not have auto insurance.
Types of Car Insurance In Texas
Auto insurance is an important kind of coverage for any driver. Knowing about the various types of personal injury protection that are available is essential to making sure you have the adequate coverage for your needs.
Bodily Injury Liability is a type of auto insurance that covers any costs related to others being injured while in an accident involving your vehicle.
Uninsured/underinsured motorist coverage is a type of insurance that provides financial compensation if you are in an accident with someone who doesn't have or doesn't have enough auto insurance.
Finally, Medical Payment coverage is similar to health care insurance and will cover medical expenses related to an accident regardless of who was at fault. Understanding each type of insurance can be daunting, but it's crucial to make sure you're covered in case something happens.
How A Car Insurance Policy May Lapse
In Texas, current estimates hold that 8.3 of drivers on roadways are uninsured. While this may seem to be a significant portion, nationally Texas ranks 40th in terms of uninsured motorist rates. Meaning, Texas motorists are insured at a fairly high percentage compared to the rest of the country.
An auto insurance policy may lapse due to a number of factors, from failing to make timely payments to forgetting to renew the policy at the expiration date. Additionally, if there is an issue with the insurer's records or if the motor vehicle being insured has been disposed of or stolen, this could also result in a lapse of coverage. An experienced attorney can help with your insurance claim when you have suffered injuries, and this starts with a free consultation.
By anticipating potential missteps and seeking beneficial advice on how to keep up payment schedules and avoid renewal confusion, drivers can be proactive in preventing insurance lapses and ensuring that their vehicles are adequately covered.You may not know that your policy has lapsed until you are pulled over by law enforcement or are involved in a car accident. If this happens, it can be difficult to hire a lawyer if your policy has lapsed.
A lapsed policy means that you no longer have coverage and may face significant consequences in the event of an accident. Here are some of the most common ways that auto insurance company policies can lapse.
Ways your insurance policy may lapse
Non-payment of premium: If you forget to pay your insurance premium on time or if you cannot make the payment, your policy can be cancelled or lapsed.
Change of vehicle or address: If you change your vehicle or address, it's important to inform your insurance company. If you forget to do so, your policy may be cancelled or lapsed.
Lapse in coverage: If you switch your insurance company or let your policy expire, your coverage will lapse.
Change in driving habits: If you have a change in driving habits, such as an increase in mileage or frequent use of your vehicle for business purposes, your insurance provider may choose to cancel or lapse your policy.
Failure to renew: If you forget to renew your insurance company policy, it will automatically lapse.
Medical conditions: If you develop a medical condition that affects your ability to drive, your insurance company may choose to cancel or lapse your policy.
It's crucial to stay on top of your auto insurance policy and to make sure that it remains active and up-to-date. Regularly reviewing your policy, checking for any changes, and making payments on time can help prevent your policy from lapsing. In the event that your policy does lapse, you should contact your insurance provider as soon as possible to determine the best way to resolve the issue.
If your policy lapses, the insurance company should try to notify you through various means, such as contact by phone or mail. They may also send a notice to the DMV, which could result in your license being suspended or your registration being revoked.
To avoid these consequences it is recommended that you regularly review your insurance policy and make payments on time and pursuant to the policy schedule. You can usually also set up automatic payments or recurring reminders to ensure that your policy remains active and in good standing.
Consequences of filing a claim with a car insurance company, without car insurance.
That should be offered by most modern insurance company policies. By taking these steps, you can protect yourself against the financial consequences of being uninsured in an accident and ensure that you have the coverage you need in the event of a collision.
Without the proper car insurance, it can be difficult to cover the damages or expenses that may occur in a car accident. It is important to understand the nature of comprehensive coverage that will protect you financially if something should happen while you are on the road. As mentioned, knowing when and how that policy coverage will terminate can prove to be critical. That's why it is important to stay on top of renewals and payment schedules.
You can still hire a personal injury lawyer without auto insurance.
Even if you do not have auto insurance, you may still be able to obtain a lawyer to represent you in a personal injury case. Many experienced lawyers specialize in working with individuals who are either uninsured or underinsured, helping them defend their rights and get the compensation they need.
It is important to understand that legal representation is key for such cases--without a lawyer, individuals can find themselves without the protection they need and deserve from unfair insurers or defendants. With the assistance of an attorney working on a contingency fee, victims of personal injury can receive the representation that they need without having to pay upfront retainers and case costs at the start of their case.
What is a contingency fee?
A contingency fee is a type of payment arrangement commonly used by lawyers. In this arrangement, the lawyer's payment is based on the outcomes of their client's legal case. The payment agreement requires that the lawyer only be paid if they win or settle their client's case.
If successful, the lawyer typically takes a set percentage of the amount recovered as payment for their services. Contingency fee arrangements are beneficial to clients because they do not need to provide funds up front while they litigate their case and can end up paying less than they otherwise would with another fee structure.
Contingency fees also discourage lawyers from taking on cases where there are no grounds for recovery, since those cases will cost them a great deal of time and energy without monetarily compensating them in return. One of the primary benefits to hiring an attorney on a contingency fee is that the client does not have to pay any legal fees or court costs up front. The attorney agrees to take their payment from the settlement or judgment obtained in the case.
Moreover, since the lawyer's compensation is based on results, they are highly incentivized to work hard and explore all avenues of success for their client. Even if this arrangement is chosen, the best attorneys will still provide passionate representation dedicated towards achieving the awarded judgments or settlements. Ultimately, contingency fees can provide access to affordable representation without sacrificing high quality results.
Personal injury lawyers have extensive knowledge of the legal system and have the experience necessary to navigate the complex process of pursuing a personal injury claim. They can handle negotiations with insurance companies and represent their client in court if necessary. Hiring a personal injury lawyer on a contingency fee basis can greatly increase the chances of a successful outcome for the client, in the scenario in which they do not hold auto insurance.
"No Pay No Play" Uninsured Motorist Laws
The "no pay, no play" doctrine is a term that is used in personal injury law contexts and cases to describe a policy or state doctrine that limits the recovery of damages by uninsured drivers in the event of an accident injury.
This insurance company policy is designed to encourage drivers to carry insurance by making it more difficult for those who do not have insurance to receive compensation for their injuries or damages. The idea behind this doctrine is that uninsured drivers are taking a risk by not having insurance, and they should not be able to recover damages as easily as those who have taken steps to protect themselves by purchasing insurance.
The specifics of the no pay, no play doctrine vary from state to state, but in general, it restricts the ability of uninsured drivers to recover non-economic damages, such as pain and suffering, in the event of an accident. Economic damages, such as medical expenses and property damage, may still be recoverable even if the driver is uninsured. Additionally, some states may also apply the doctrine to drivers who have only the minimum amount of insurance required by law, rather than more comprehensive coverage.
It's important to note that the no pay, no play doctrine is not applicable in every state, and the restrictions it imposes may differ significantly depending on the jurisdiction. In some states, the doctrine may not apply at all, while in others, it may be limited to certain types of accidents or circumstances.
As a result, it's important for individuals involved in a personal injury case to understand the specific laws and policies in their state and how they may affect their ability to recover damages. For instance, in Texas, no pay no play doctrines have not been established into law, as they have in states like Missouri and Kansas for example. This means that drivers in Texas that do not hold auto insurance are still entitled to pursue non-economic damages in the even that they are in an auto accident and sustain injuries.
Contact Fletcher Law Office with questions about hiring a lawyer without car insurance.
Ultimately, hiring a car accident lawyer without having car insurance is still possible if you take the time to explore all of your options and find a qualified attorney who understands your needs. With the right guidance and representation, you can make sure that you receive the compensation that you deserve following an auto accident.
At our law firm, we understand the difficulty injured clients face when they don't have auto insurance coverage after a car wreck. It can be an incredibly daunting experience to manage medical bills and legal costs without any kind of protection. We are committed to providing top-notch counsel no matter the circumstances.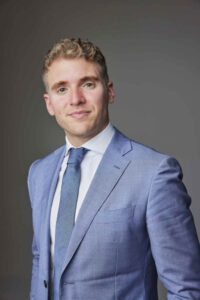 We thoroughly review every case and provide detailed strategies that are tailored towards achieving maximum compensation for our clients. Our team represents more than just the people—we represent their financial interests and security as well. We proudly serve those who suffer from the injustice of being uninsured in a car wreck, helping them receive fair compensation for any lost wages that have been caused by the accident.
We offer our services related to car accident cases on a contingency fee basis. As mentioned, his means that clients will not need to pay anything up front and will only be charged if we win the case. If we are unsuccessful, our clients will owe us nothing. We believe that this model is fair and it allows our clients to get the help they need without the burden of financial stress. We remain devoted to helping those affected by car accidents get the compensation they deserve in an efficient and cost-effective manner.
If you or a loved one has been injured in an auto accident without car insurance, contact Fletcher Law Office today to explore your options. Our Texas car accident attorney can help you get started. Our law firm is passionate about representing the rights of uninsured individuals and helping them get justice.
Our experienced Austin car accident attorneys will work tirelessly to ensure that you receive the compensation that is fair and just for your situation. Let us help you get back on your feet. Reach out today to learn more about our services and how we can assist you. We are here to make sure that no one gets left behind after a car accident. Call us today at 512-619-4006.