Whiplash From A Car Accident
After being involved in a car accident, one of the most common injuries is whiplash. This injury can cause pain and discomfort for weeks or even months afterwards and can drastically reduce your quality of life.
If you've suffered from a whiplash injury after a car accident, you should be aware of your rights. Knowing what to do after the accident is essential in protecting your rights and ensuring that you are adequately compensated for your damages.
In this blog post, we will explain the potential effects of whiplash, what to do if you experience it after an accident and how a lawyer can help you protect your rights during this difficult time. We will also provide some info on how a car accident lawyer can help handle the aftermath of a car accident caused by another driver's negligence.
What Are Whiplash Injuries?
Whiplash is one of the most common types of neck and back injuries that can occur in a car accident. Whiplash symptoms often occur when your head is jerked suddenly, such as when you're involved in a rear-end collision. The force of the impact causes your head to move in an exaggerated way, making the neck muscles and tendons stretch beyond their normal limits.
Common Symptoms of A Whiplash Injury
Common symptoms of whiplash include a neck injury; headaches; pain, numbness, or tingling in the arms and shoulders; dizziness; difficulty concentrating; fatigue; blurred vision; ringing in the ears; and depression. If you experience any of these symptoms, then be sure to seek medical attention as soon as possible to make sure you get the treatment you need for your injury.
It's important to understand that if you have been injured in a car accident due to another person's negligence, then you have certain legal rights that must be protected. By understanding what your rights are and taking action to protect them after an accident, it may be possible to obtain financial compensation for your physical and emotional injuries.
How Can You Prove Your Injury?
In most cases, proving whiplash injuries requires clear medical documentation of its existence. After suffering a car accident, it's important to seek immediate medical attention as soon as possible.
Treatment may create important evidence of your injury.
This will not only help you receive proper treatment for your injuries, but also will provide your attorney with the necessary documentation to prove that you sustained whiplash injuries from the car accident.
When it comes to providing evidence, the following documents are essential in proving your whiplash injury:
Medical Reports: These include all forms of reports from your physician and specialist (e.g., neurologist, radiologist) regarding the diagnosis and severity of your whiplash injuries.

Treatment Records: Any information related to your treatment for the whiplash injury should be well documented in order to support your case (e.g., doctor's visit notes, hospital visit bills, medications prescribed).

Witness Testimonies: Witness testimonies can provide invaluable information regarding the circumstances of the accident and may be used to prove the extent of your injuries and any effects they have had on your life.
Your attorney should be able to review all evidence and make sure that you are fully compensated for any damages caused by a whiplash injury due to a car accident.
Neck Pain
Neck pain is one of the most common and debilitating after-effects from a car accident. If you've been involved in an automobile collision, you may experience a neck injury such as pain, aching, sensations of stiffness, or even numbness in the neck area. It is critical to seek medical care and have your whiplash diagnosed, to ensure you're on the path to recovery. A professional will likely have experience with many whiplash injuries, and can detect common symptoms of whiplash.
Neck Strain
Neck strain is a common injury that can occur due to a range of activities, including sports and other physical activities. Symptoms can include limited range of motion, fatigue, dizziness, and headaches. More severe symptoms, such as neurological symptoms and loss of neck movement, can also occur. Soft tissue injuries are often the result of whiplash, which can cause pain and discomfort for weeks.
Other Forms of Treatment
While mild cases of whiplash can be treated with pain medications and rest, more severe injuries may require a neck brace or other forms of medical intervention. Sleep disturbances may also occur as a result of neck strain, but most cases can be treated within a few weeks. Contact sports may increase the risk of neck injuries, and it's important to take proper precautions to prevent such injuries.
The severity of your neck pain will depend on several factors, including the speed of impact and whether you had your seatbelt on. The good news is that it may not be necessary to wait for symptoms to manifest before seeking help; an experienced personal injury lawyer will be able to provide legal advice and assistance if you've been affected by whiplash in a car accident.
What You Can Do
If you experience neck pain after a car accident, first seek medical attention to assess the extent of your injury and have your whiplash diagnosed. The several symptoms of whiplash may be detected. Once your condition has been evaluated and treated, follow up with an experienced attorney to discuss all possible legal remedies. Some areas where an attorney can be of help include:
Filing an insurance claim for medical bills and lost wages

Negotiating a settlement for additional damages

Pursuing compensation for emotional trauma or long-term disabilities resulting from the injury

Securing punitive damages from any negligent party(s) involved in the incident
Having a qualified personal injury lawyer on your side can make all the difference when it comes to recovering full compensation for your whiplash injury from a car accident.
Chronic Pain
If you were a victim of a car accident, you may be suffering from whiplash, and the extent of the injury may be more serious than you think. Whiplash can result in chronic pain, fatigue, difficulty concentrating, and a variety of other symptoms that can greatly reduce your quality of life.
Whiplash injury symptoms may take months to develop and resolve
The reality is that whiplash injuries are not always immediately evident; symptoms can take days or weeks to present. But once they do show up, it's crucial to address them in order to protect your legal rights. Here are some steps you should take if you've been injured in this way:
Make sure to document the injury and its impact on your life. This should include medical records and statements from healthcare professionals.

Contact an experienced car accident lawyer right away to represent your interests following a crash.

Take photos or videos of any damage caused by the accident and keep all paperwork related to the incident handy at all times.

Speak with witnesses who saw how the crash occurred and get their contact information in case this is needed later on in court proceedings.

Collect evidence such as text messages between yourself and those involved – such as insurance companies – that prove your report of the accident is accurate and truthful.

Continue taking notes about treatments for your injury even after the case is settled - this helps support future claims for compensation if symptoms resurface or worsen later on down the line.
How to File A Whiplash Car Accident Claim
If you have been injured in a car accident and have suffered whiplash, it is important to understand the legal process of filing a claim. The first priority after an accident should be your health, so make sure that you seek medical attention and document your recovery.
Considerations when filing a claim
Once you are on the path to recovery, it is time to make sure that your rights are protected. Here are a few tips of what to do when filing a claim:
Document all necessary information as soon as possible - this includes details about the parties involved, medical reports, contact information for witnesses, etc.

Take photos at the scene of the accident to determine any cause of liability on the other driver's part.

Make sure that all insurance companies involved in the incident are notified and aware of any claims being filed in order to ensure you receive the coverage that you deserve.

Always consult an experienced injury attorney who can help protect your rights and guide you through the legal process.
From gathering evidence to navigating insurance claims, an experienced attorney can provide peace of mind throughout a difficult time and help ensure that you receive fair compensation for your losses resulting from whiplash injuries sustained in a car accident.
Timeline for Whiplash Car Accident Injury Claims
If you have been in a car accident that has left you with a whiplash injury, then there is a timeline for when to expect results for your injury claim. Here are some important steps to take in the days and weeks following your accident:
Seek Medical Attention – Immediately after the accident, it is essential that you seek medical attention from a qualified healthcare professional. Doing so will ensure the accurate assessment of your symptoms of whiplash and create an official record of them. You may have your whiplash treated through methods such as physical therapy.

Preserve Evidence – As soon as possible, preserve any evidence related to your whiplash injury. This includes pictures of the scene of the accident, contact details of witnesses and documentation regarding medical treatment expenses.

File Your Claim – After everything is collected, it's time to file your injury claim. It's important to understand that there are deadlines when filing claims, such as statutes of limitations, so make sure you don't delay this process any longer than necessary.

Negotiate a Settlement – The negotiation process can take some time depending on the severity of your whiplash injury, but this step is essential in obtaining damages for medical treatment expenses and lost wages due to time off work for recovery purposes or disability benefits for anyone who cannot return to work as a result of their injuries.
By taking each step as outlined above after suffering from whiplash due to a car accident, you should be able to protect yourself and obtain the compensation that you deserve for your injuries.
What Damages Can Be Claimed for Whiplash?
If you've experienced whiplash after a car accident, it's likely that you're entitled to receive compensation for damages. Depending on the severity of your injury, these damages can be quite significant and may include:
Medical expenses: This covers all the medical costs associated with your injury, such as doctor visits, medication and physical therapy.

Lost wages: If your whiplash prevents you from working or if you have to take time off to receive treatment, you can also claim for lost wages.

Pain and suffering: This includes compensation for pain, fear, mental anguish and emotional distress caused by the accident and whiplash.

Permanent disability: In some serious cases of whiplash, victims may experience permanent limitations in their ability to move or function normally due to their injuries. In these cases, victims may be entitled to additional compensation for permanent disability.

Loss of consortium: If the car accident resulted in the death of a loved one or if it affected the spousal relationship in any way, victims may be entitled to claim for loss of consortium damages too.
It is important to seek legal advice as soon as possible after experiencing a car accident in order to get an accurate assessment of what damages you're entitled to receive so that you can ensure that you are properly compensated for your injuries and losses.
The Role of a Car Accident Injury Lawyer
If you've suffered a whiplash injury from a car accident, you should consult with an experienced car accident injury lawyer right away. They can provide you with valuable resources and representation when dealing with insurance companies, navigating the legal system, and recovering the compensation that you deserve. In some cases, a lawyer may be able to negotiate a settlement without having to go to court.
Here are five things a car accident injury lawyer can do for you:
Evaluate your case and explain your rights

Calculate your damages including medical bills, lost wages, and pain and suffering

Handle communication with insurance companies on your behalf

Negotiate for an appropriate settlement or take your case to trial if needed
A car accident injury lawyer will ensure that all of your rights are protected so that you can get the best possible outcome from your case. Don't wait - contact an experienced lawyer today if you've been involved in a car accident involving whiplash injury.
Contact Fletcher Law For Help With Your Whiplash Car Accident Case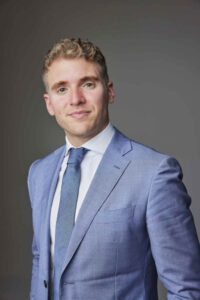 If you or someone you know has been injured in a car accident and suffered whiplash, you need an experienced legal team to protect your rights. At Fletcher Law, we have decades of experience helping clients recover compensation for their injury-related expenses.
Our attorneys will:
Carefully review all the evidence and facts surrounding the accident

Work with experts to build the strongest claims possible

Fight aggressively against insurance companies to ensure a fair settlement

Answer any questions and provide regular updates on the progress of your case.
We understand that recovering physically and financially after a whiplash car accident can be daunting. Our attorneys are here to help make this process as straightforward as possible. We make sure that every step of your case is handled with professionalism and expertise, so that you can get on with life as soon as possible. Contact us today for a free consultation!