When you get hurt on the job, you need legal assistance from an experienced and knowledgeable attorney who can guide you through the workers' compensation claim process. Fletcher Law Office is ready to represent you in your claim and work to recover the benefits you deserve. We will protect your rights and aggressively pursue a positive result.
Contact us today for a free consultation with one of our dependable Austin workers' compensation lawyers, and Just Get Gage!
Why Choose Fletcher Law Office?
You deserve a team of advocates who will do whatever it takes to secure the compensation you need to get your life back on track. Insurance companies hire powerful defense lawyers and invest in valuable resources to avoid paying what they owe injured workers. You deserve the same level of protection and support.
Fletcher Law Office makes our clients and their needs our priority. We understand the importance of collecting benefit payments to supplement your lost wages and pay your medical bills. Our team will consider your best interests while personalizing a legal strategy to try to resolve your claim favorably.
We are familiar with the many tactics and tricks insurance carriers implement to reduce the value of a claim or deny the claim altogether. The adjuster hopes you'll accept any offer they put on the table. If you accept, they're off the hook for paying you additional compensation in the future. We level the playing field by anticipating potential issues and sidestepping the insurer's efforts to withhold the benefits owed to you.
Our proven track record of success and testimonials from previous clients show our dedication to our work within the community. We aim to ensure the safety and future of every person who hires us. We know the challenges you have encountered since the workplace accident and will simplify the process by handling every aspect of your claim for you.
<iframe width="200" height="113" src="https://www.youtube.com/embed/f2OdMNnBD5M?feature=oembed" frameborder="0" allow="accelerometer; autoplay; clipboard-write; encrypted-media; gyroscope; picture-in-picture; web-share" allowfullscreen title="Fletcher Law | Stop the Drag"></iframe>
Workers' Compensation Benefits You Can Receive
Workers' compensation insurance offers two primary benefits—medical and income.
Medical Benefits
If your employer carries workers' compensation insurance, you could claim medical benefits if you sustain a job-related injury or illness. Your employer's workers' compensation insurer must pay the bills for the necessary medical treatment of your injury. The insurance company won't provide these benefits if your injury isn't related to your employment.
Your employer must inform you if your claim is in their healthcare network. That means they have a list of doctors they approved for treating injured and sick workers. You must see someone on the approved list to obtain medical coverage. If you treat with your own physician who isn't a part of the healthcare network, the insurer can deny your claim, forcing you to pay out of pocket.
Income Benefits
You can recover income benefits to replace a portion of your lost income if your injury occurs while you're performing your work-related duties. Four types of income benefits are available depending on the circumstances.
Temporary Income Benefits
You should receive temporary income benefits (TIBs) if you lose some or all of your wages for longer than seven days due to a workplace injury or illness. Coverage starts when the injury prevents you from working for eight days. However, you don't receive benefits for the first week of missed work unless your injury causes partial or total loss of income for at least fourteen days.
TIB payments are 70 percent of the difference between your average weekly wage (AWW) before and after the occupational accident. Your doctor might release you to modified duty work that could result in a reassignment or transfer to another position. If your earnings are less than you made before, you might still qualify for TIBs.
You'll stop receiving TIBs when one of these situations occurs:
104 weeks have passed since the eighth day of collecting benefit payments
Your doctor places you at maximum medical improvement (MMI), meaning further improvement from medical treatment is unlikely
You start earning the AWW you made before the accident
Impairment Income Benefits
A job-related illness or injury that affects your body as a whole might qualify you for impairment income benefits (IIBs). Payments are 70 percent of your AWW. The duration of benefits will depend on the impairment rating your doctor gives you. They will evaluate your condition and assign a rating based on the percentage of damage to your body as a whole.
Typically, the examination to determine an employee's impairment rating occurs when they reach MMI. If eligible, you should receive three weeks of IIB payments for every percentage point of your impairment rating. For example, you can collect 45 weeks of benefits if your impairment rating is 15 percent.
Supplemental Income Benefits
Supplemental income benefits (SIBs) can start after your IIBs end. Payments are 80 percent of the difference between 80 percent of your AWW before and after the job-related injury or illness, paid monthly.
Eligibility for SIBs depends on meeting these requirements:
You can demonstrate you're seeking employment
Your impairment rating is at least 15 percent
You haven't accepted a lump sum payment for the occupational accident
You haven't returned to your job or are making less than 80 percent of your AWW before the accident if you have returned to work
Lifetime Income Benefits
You can potentially receive lifetime income benefit (LIB) payments for the rest of your life.
Your injury must involve:
Loss of one foot at or above the ankle and loss of one hand at or above the wrist
Third-degree burns that cover 40 percent or more of the body and require skin grafts
Permanent and total loss of vision in both eyes
A physically traumatic brain injury leading to incurable insanity
Loss of both hands at or above the wrist
Third-degree burns that cover most of one hand and the face or both hands
A spinal injury that causes complete and permanent paralysis of both legs, both arms, or one leg and one arm
Loss of both feet at or above the ankle
LIB payments are 75 percent of your AWW. Benefits will increase by 3 percent annually.
Although your work-related injury might entitle you to workers' compensation benefits, employers and insurance carriers don't want to pay claims. They want to reduce the benefits owed to employees or deny claims whenever possible. Encountering challenges like this might require a complicated appeals process.
At Fletcher Law Office, we believe no injured worker should handle their claim alone. We can improve your chance of receiving the compensation you deserve. You don't have to gather evidence or communicate with the insurance adjuster. Let us take care of everything for you.
Workers' Compensation Laws in Austin
In one recent year, the rate of occupational injuries and illnesses per 100 full-time workers was 2.1 in Texas, lower than the national average of 2.7. That same year, the private industry reported 178,900 recordable nonfatal accidents statewide. Job-related accidents are common and can happen to anyone.
You should receive medical and income benefits if you get hurt or sick on the job.
The only exceptions that prohibit you from receiving workers' compensation coverage are if you:
Get hurt outside of work or while voluntarily participating in a social or sporting event while off duty
Cause your own injury intentionally
Sustain an injury due to an act of God, such as a hurricane or flood
Get hurt while intoxicated or playing around
Sustain injuries from someone else's actions for personal reasons unrelated to your work
State law doesn't require most private employers to carry workers' compensation coverage. However, private employers contracting with government agencies must provide workers' compensation coverage to employees who get sick or hurt while working on a project. Sometimes, contractors require workers' compensation insurance for independent contractors and subcontractors.
You're not out of options if your employer doesn't carry workers' compensation insurance. You might be able to file a lawsuit against your employer. You can't sue them unless they negligently or intentionally cause your occupational injury.
A third-party claim or lawsuit against someone other than your employer is possible if their negligent actions lead to an occupational accident. For example, a maintenance worker might not correctly repair damage to a stairwell. If the damage causes you to fall and get hurt, you can sue them.
Your lawyer must comply with strict laws to file a lawsuit. In Texas, the statute of limitations allows a two-year timeframe to initiate a lawsuit against another party. That means you have two years from the accident date to file suit against your employer or a third party for compensation.
Fletcher Law Office provides personalized attention and support to our clients. Our Austin personal injury lawyers take a hands-on approach to every case we handle. We will follow the proper procedures and ensure the timely filing of your lawsuit.
What Are Some Common Types of Workplace Accidents and Injuries in Austin?
You can get hurt at work regardless of your job title or responsibilities. You might trip over a hazard, encounter toxic chemicals, use malfunctioning equipment, or overexert yourself while lifting a heavy box.
Sometimes, dangerous conditions lead to workplace accidents. Other times, no one is at fault for an employee's injuries or illnesses.
The most common types of occupational accidents include:
Caught in or between something
Overexertion
Fall from heights
Struck against a structure or object
Electrocution
Struck by an object
When an on-the-job accident occurs, numerous injuries can result that require medical attention. Injuries vary depending on the circumstances and range in severity from minor to life-threatening.
The most common job-related injuries include:
Electrical shock
Paralysis
Repetitive motion injury
Internal bleeding
Broken bones
Loss of limb
Twisted or sprained ankle
Nerve damage
Pulled or strained muscle
Lacerations
Permanent disability
Burn injuries
How to Handle Your Insurance Claim After a Job-Related Injury
Determine whether your employer has workers' compensation insurance since it isn't mandatory for every employer in Texas. If your employer provides workers' compensation coverage, report your illness or injury within 30 days of the accident. You should notify your employer in writing so there's documentation of what happened.
Your employer should initiate the claim on your behalf by informing their insurance company. However, they might not. You should contact the Division of Workers' Compensation with the Texas Department of Insurance to determine whether your employer started the claims process. You should complete the Employee's Claim for Compensation for a Work-Related Injury or Occupational Disease form if they haven't. Submit the form to the Division of Workers' Compensation within one year of the job-related accident.
Steps to Take After Getting Hurt at Work
You likely already notified your employer of the incident and sought treatment for your injury. If not, do that now. You can lose your right to workers' compensation benefits if you don't report what happened within 30 days.
Not seeking prompt medical care can negatively affect your claim. The insurance company might view your delayed treatment as evidence of a minor injury that doesn't require benefits and deny the claim.
Follow your medical provider's instructions if they recommend follow-up or ongoing treatment. You should continue attending your appointments until your physicians release you from their care. Medical evidence is essential after workplace accidents. You need proof of the injury you sustained and how it affects your physical or mental abilities at work.
You should also maintain adequate documentation related to your injury or illness. Keep a copy of your billing statements, doctor's notes, rehab reports, and other relevant records.
Although you don't have to hire a workers' compensation lawyer, you should. Fletcher Law Office can represent you from day one and aggressively pursue benefit payments until the end of your case. Instead of facing the burden alone, let us take over so you can focus on recovering your health.
Contact Our Dedicated Austin Workers' Compensation Lawyers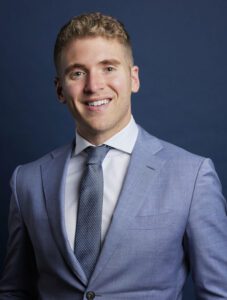 Dealing with an injury after an accident at work can significantly affect your life. If you can't return to your job, you can't earn the money you need to pay your medical bills and other expenses, potentially leading to depleted savings and overwhelming debt.
Fletcher Law Office can explore potential solutions to get you the financial assistance you need, including a workers' compensation claim. If you got hurt at work and need help pursuing workers' compensation benefits, Just Get Gage! Call us at (512) 619-4006 or contact us online for your free consultation today.
"Gage went above and beyond to help me with my case. I would definitely recommend his services."
Ben A.