Five Keys To Proving Fault In Austin Car Accident Cases (Updated for 2023)
Proving Fault In Car Accidents
If you've been injured in a car accident in the City of Austin, you may be wondering how to prove fault and ensure that you receive compensation for your damages. Unfortunately, insurance companies in Austin are often more interested in protecting their own interests than those of the people they insure. In 2023, our Austin car accident lawyers are constantly fighting big insurance to protect our injury clients' rights. Too often big insurance uses the same common defense to personal injury cases to try and limit an injured victims' compensation.
However, there are a few things you can do to strengthen your claim and improve your chances of receiving the settlement you deserve. Read on to learn more about five keys for proving fault in Austin car accident cases.
Exchange Information With The At Fault Driver
In the immediate aftermath of a car accident, one of the most important thing to do is to try and exchange information with the other driver – things like name, address, phone number, insurance details and registration numbers.
While this may seem daunting at first, it's critical that everyone involved collects all the pertinent information in order to ensure any injured parties receive prompt medical attention and damages are able to be assessed. In addition to exchanging information, pull your vehicle over to a safe place such as the side of a road or parking lot if need be.
It is also important if anyone has been hurt that appropriate emergency services be contact immediately. In these stressed moments following a car collision, having reliable information from all drivers is essential for mitigating additional damage and ensuring everyone affected by the accident can receive proper treatment quickly.
You will need to provide your insurance company with a copy of the police report.
After experiencing the unfortunate event of an auto accident, it is important to document your claim with your insurance company. A valuable piece of information in doing this is a copy of the police report. Submitting a police report to your insurance company will grant them access to all of the details surrounding the accident and permit them to assess your situation accordingly.
If you've ever been involved in a car accident, you know how stressful and overwhelming it can be. One of the first things you'll need to consider is the fault in the accident. Was it your fault, the other driver's fault, or a combination of both? This can have a significant impact on the outcome of your case and any insurance claims you may need to file. Speaking of insurance claims, that's another important aspect to consider. You'll need to make sure you have the right coverage and know how to file a claim correctly to receive the compensation you deserve.
Will I need to file suit in my car accident case?
If the accident was caused by the other driver, you may also need to file a car accident claim or even a car accident case, depending on the severity of the accident and the damages involved. This may also be required to prove fault. Proof required for showing fault is extensive, and a lot of the materials for proving fault in car accidents can actually be found at the accident scene, before an insurance claim is made.
And if you're not familiar with the legal system, or how to show who is at fault in a car accident it can be helpful to seek the assistance of an experienced car accident attorney to guide you through the process and ensure your rights are protected. Take note of where your pain is primarily located such as with knee injuries from your car accident. All in all, being in a car accident can be a difficult experience, but by understanding these key factors, you can be better prepared to navigate the aftermath.
It is important for you to keep track of your police report so that you can accurately supply your insurance company with any relevant information they may require. Doing this can help you get the most out of any coverage that you may have from the insurance company that can be beneficial during this difficult time.
Search for video footage of the wreck from nearby businesses.
If you have been the victim of a car accident, video footage from nearby businesses could be invaluable to your case. It is important to ask companies within range of the accident if they have any security footage that could serve as evidence. These recordings can be used to prove that you were not at fault or resolve any confusion about what occurred. Even if no cameras were directly observing your specific incident, dash or helmet camera recordings can provide insight into the eventful circumstances. Don't forget to look for and properly preserve multiple methods of evidence to support an accurate reconstruction of the accident.
Footage may depict lead up to collision. Video footage from the scene of your wreck can provide valuable evidence of the circumstances leading up to the accident, and can help to establish liability in your case. In many cases, video footage can provide a clear and objective view of what happened, which can be critical in resolving disputes and proving your case.
Factors involved in collision. Another benefit of gathering video footage of a car wreck is that it can provide a more complete picture of the events leading up to the accident. This footage can show the speed and position of the vehicles involved, as well as any other relevant factors, such as road conditions or traffic signals. This information can be particularly important if there are conflicting accounts of what happened, and it can help to establish a more accurate and reliable version of events.
Evidence of your injury. Finally, searching for video footage of a car wreck can also help to strengthen your personal injury claim. With video evidence, you can demonstrate the extent of your injuries and the impact they have had on your daily life. This can help to increase the value of your claim and increase your chances of securing the compensation you deserve. An experienced personal injury attorney can help you search for and obtain the video footage you need, and they can help you use it to build a strong and compelling case. With their help, you can feel confident that your rights will be protected, and that you will receive the support and compensation you need to recover from your injuries.
Take pictures of the damage to both vehicles, as well as any injuries that you or passengers may have suffered.
In the event of a vehicular accident, it is important to take pictures of the damage to both vehicles, as well as any physical injuries that may have been sustained by you or your passengers. Documents such as these can be used to provide evidence in insurance claims, legal proceedings, and other matters related to the collision. These can be helpful in your car accident depostion. It is especially helpful if you are able to provide photographs from multiple angles and perspectives; this allows all parties involved to get a clear understanding of what happened during the event. Be sure to capture any visible injuries that were suffered by all individuals in order for necessary services and treatments to be applied.
Gathering Evidence of Your Damages From The Accident Scene To Prove Fault
After a car accident injury, it is just as important to gather evidence of your injury. This requires you to make sure that you are in possession of the needed medical records and materials when it comes time to negotiate with the insurance company. The amount of evidence is another reason you should consider hiring an Austin car accident lawyer, even for a minor accident.
It is important to seek medical attention after an accident to ensure your safety and document your injuries.
Seeking medical attention after an accident is critical for both short-term and long-term health outcomes. Often, the effects of an accident may not be apparent right away but can become evident later on, especially if left untreated. Medical professionals are trained to look for signs that may not be visible to the layperson.
Seeking prompt medical treatment also serves as evidence in a legal claim that you were injured due to an incident, protecting your rights and interests in the long run. For these reasons it is strongly advisable that you reach out to a medical professional as soon as possible after an accident, even if you don't think you're injured at the moment.
Keep track of all expenses related to the accident, including medical bills, property damage, and lost wages from time missed at work.
After an accident, it is important to keep detailed records of all related expenses. Start by documenting all costs associated with medical bills if you have been injured in the accident. Keep documentation of any property damage, such as vehicle repair costs, as well as lost wages due to time missed at work.
Having this information organized and easily accessible will expedite the claims process and ensure you are fairly compensated for any incurred losses. Keeping track of these expenses can streamline the claims process significantly and may be essential when filing a lawsuit.
An experienced Austin car accident lawyer can help you establish liability and get the compensation you deserve following a car accident.
In the aftermath of a car accident, you may face daunting medical bills, lost wages, and other financial losses. Sometimes, it's easy to determine who is liable for the damages. Other times, there can be complex legal issues at play that can prevent you from obtaining the compensation you rightfully deserve.
That's where having an experienced personal injury lawyer on your side can really make a difference. An attorney can help you build an effective case strategy that will establish liability and ensure you get the best settlement or verdict possible for your particular circumstance. You won't have to fight for justice alone –– with an experienced personal injury lawyer on your side, getting the compensation you are entitled to should be much more attainable.
Costs as an injured person from a car accident
If you've been in a car accident, you may find yourself dealing with a lot of medical bills. Even a minor car crash can result in significant medical expenses, from emergency room visits to ongoing physical therapy. Facts included such as whether the vehicle was a rental car will have an impact on how your claim proceeds. That's why it's important to consult with a car accident attorney who can help you understand your legal options and potentially file a car accident lawsuit to recover compensation for your injuries and medical bills. In addition to dealing with medical bills, you'll also need to determine fault for the accident. 
This can be a complex process, especially if multiple parties are involved. However, an experienced car accident attorney can help you navigate this process and work with both your own insurance company and the at-fault driver's insurer to ensure you receive the compensation you deserve. Some common types of auto accidents include car wrecks, rear-end collisions, and other types of collisions that can result in serious injuries or even death.
If you have been in a car accident, it is important to take the necessary steps to protect your rights and get the compensation you deserve. This will require work to be done at the accident scene. First, exchange information with the other driver and obtain a copy of the police report.
You should also search for video footage of the accident and take pictures of any damage or injuries. It is also important to seek medical attention as soon as possible after an accident, even if you don't think you are injured. An experienced personal injury attorney can help you claim bodily injury compensation you deserve following a car accident.
Contact Our Texas Car Accident Lawyers Today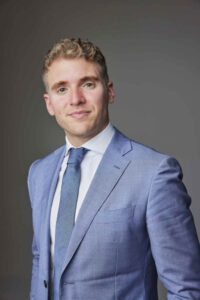 If you are dealing with an accident injury claim, and need help or answers to questions regarding liability in your case, contact our firm today to discuss the best steps forward. Just Get Gage and kickstart your injury claim today.
Our car accident lawyers will provide you with a free consultation and provide you with guidance on how to move forward. Call us today at 512-619-4006.